Ep.1180: Am I My Own Worst Enemy?
Unlocking the solutions to seven truth-distorting reactions

CHAPTERS
[00:13:42]
How do I keep from making bad things even worse?
---
[00:31:09]
How do we manage self-defeating thoughts when it comes to comparing ourselves to others?
---
[00:46:32]
How do we stop blaming others for what goes on in our life?
---
Theme Scripture: Romans 7:15
Life can be difficult. We are surrounded with issues, events, opinions, politics and posts that continuously bring us stress and strain. As if this isn't enough, we add to the frenzy by putting up self-designed roadblocks to block our own way! Why would we do that? Why would we make things harder for ourselves? Turns out that this is a common thing.  The imperfect human mind can create all kinds of coping mechanisms that keep us from dealing with perceived trouble. While this sounds good, the problem is that our avoidance of perceived trouble often leads us directly into the path of real trouble. Essentially, we can at times become our own worst enemy. The bad news is we easily and often sabotage ourselves. The good news is, because we do this to ourselves we can also learn how to change that behavior.
Continue Reading
Automatic Thoughts and Distortions
In a book entitled The Self-Esteem Workbook, by Glen R. Schiraldi, PhD, we found the self-damaging thought processes we often cling to are called "Automatic Thoughts and Distortions." "Making Feelings Facts," "Rejecting the Positive" and "Catastrophizing" are examples of the several thoughts and distortions we can face each day without even realizing it. Why are these things so insidious? First, it is because they are thoughts. Our everactive minds produce thoughts at an unfathomable rate. We are in a constant state of determining which of these numerous thoughts are worthy of our attention. Automatic thoughts – those that occur without conscious effort - usually are most powerful.
Being continually influenced by automatic thoughts is one thing, but when you add distortion to those thoughts the frustration party begins. How can we expect to cope with the hard realities of life when our mind is automatically feeding us seriously distorted interpretations of the truth? What's worse is these automated distortions come in all shapes and sizes!
The answers!
Fortunately, answers are available if we look for them. To help us understand how "Rejecting the Positive" works, we look at the Apostle Peter in his dramatic experience with Jesus and walking on the water. The moment he took his eyes off of Jesus, off of the source of his stability, he began to sink. What Peter focused on determined what his outcome would be! There is much we can learn here, not only form Peter's fears but also from the stability of Jesus as well. The bottom line is that most of us have choices regarding the automatic thoughts we struggle with. We end up being our own worst enemy.
Check out our May 31, 2021 podcast, "Am I My Own Worst Enemy?" for more. We address seven of these automatic thoughts and distortions one at a time with Bible in hand. As each of these distorted views of our lives has its own unique challenge, so each answer has its own unique suggestion. This conversation can be a real eye-opener. It can help us to see what is driving our reactions and responses and compare that answer with the facts of our Christian walk. Please join us on the pathway to more clearly understanding our personal thoughts.
Watch Our Episode Preview
Ep.1201: Can the Dead Communicate With Us?
Examining After Death Communications in the light of Scripture

CHAPTERS
[00:12:58]
Are after-death communications (ADCs) really from the dead?
---
[00:32:53]
Can induced after-death communications help heal trauma and grief?
---
[00:49:12]
How do ADCs compare to using mediums and psychics to contact the dead?
---
Theme Scripture: Isaiah 8:19
Our shared human experience is linked by extreme grief at the loss of a loved one. COVID-19 has unexpectedly killed millions of people around the world, often with no time opportunity for meaningful closure. When a child dies, or a loved one dies tragically or simply passes away from sickness or old age, we want to know, where are they? Are they hurting? Are they okay? Our emotional devastation can cause a desperate search for assurances that they are in a good place. The urge to communicate with the dead through a medium or psychic has been around since ancient days. But have the dead found a way to communicate directly with us? Could they be reaching out to us using common things like butterflies, coins or birds? How should we handle such a tempting yet comforting idea?
Continue Reading
Spontaneous After-Death Communication
An after-death communication (ADC) is a phenomenon that takes place when people have lost a loved one or someone they knew. They are having significant issues with that loss and claim the departed individual appears to and/or communicates with them in some way. This appearance is spontaneous and not a result of intentionally trying to communicate on the part of the grieving one. It usually happens in a dream or in that liminal state between sleep and wakefulness. The overwhelming majority of these visits bring the comforting message that the deceased one is okay. They assure the one suffering from the loss that they can move on. These ADCs are referred to by many as "gifts from heaven."
Induced After-Death Communication
To complicate the issue, there is form of ADC called an IADC, or induced after-death communication. This type of communication only happens while undergoing EMDR (Eye Movement Desensitization and Reprocessing Therapy). EMDR specifically manages very bad memories due to Post Traumatic Stress Disorder (PTSD). The results of these "visits" while undergoing EMDR therapy are strikingly similar to other ADCs. There is reassurance and peace, as well as a sense of being able to move on. Some report also feeling hugged by the deceased individual.
So, what is really happening here? Are the dead really reaching out to the living with messages of comfort? This is an enormous question and answering it requires a detailed approach. Check out our October 25, 2021 podcast, "Can the Dead Communicate with Us?" for more. We carefully represent what is being reported regarding ADCs by listening to those who have researched them. One source is a psychologist who offers EMDR therapy. Several years ago, he stumbled on the ADC experience while working with a military veteran suffering from PTSD.
We take the experiential input that so many have reported, paying close attention to the emotional factors of loss and grief. After considering  the medical observations and explanations regarding EMDR, we put it together against the backdrop of biblical reasoning. What we find is a thrilling and fascinating conclusion. Join us for this journey and discover some of the amazing gifts God has given us!
Watch Our Episode Preview
VIDEO: Can the Dead Communicate With Us?
Do the dead reach out to the living with messages of comfort?  Watch this short vlog then listen to the full podcast of the same name for more details.
(15)
VIDEO: Are the Dead Really Dead?
Yes. The Bible confirms this.  Have your children watch this short animated video to learn more about death and the resurrection of ALL mankind.
(1)
Ep.: Who was responsible for the first sin- Adam or Eve?
We learn in Genesis 2:16-17 that the LORD God gave Adam a direct command to eat of every tree in the Garden except of the tree of the knowledge of good and evil, for if he ate of it he would surely die. It was not long after this directive that God said, "It is not good for the man to be alone. I will make a helper suitable for him." (Genesis 2:18) The helper was Eve, who was formed from Adam's rib. 
Since Eve had not yet been created when God gave the command to Adam, she learned God's command second hand from Adam. It is interesting to note that when Satan tempted Eve she misquoted God's commandment. 
She said, "We may eat from the trees in the garden, but God did say, 'You must not eat the fruit from the tree that is in the middle of the garden, and you must not touch it, or you will die.'" (Genesis 3:3) 
God never told Adam that he could not touch the tree, only that he could not eat of its fruit. Also, God told Adam that the tree was called the knowledge of good and evil. Eve never mentioned the tree by name. Instead Satan told her that if she ate of the tree she would be like God knowing good and evil (Genesis 3:5). Eve believed Satan's lie that she would not surely die and then surrendered to temptation (the lust of the flesh – saw that it was good for food; the lust of the eyes – pleasant to the eyes; and the pride of life – desirable to make one wise). 
The Apostle Paul tells us that Eve was deceived when she sinned (1 Timothy 2:14). Not only did she sin, but she also became the agent of temptation for Adam. However, when Adam ate the forbidden fruit, he was not deceived as Eve was. Adam sinned with his eyes wide open in rebellion against God. 
Eve was tricked into sinning. Adam knew exactly what he was doing. He hearkened unto his wife and disobeyed God (Genesis 3:17). Therefore, it is Adam, not Eve, who bears the responsibility for the fall of the human race and for the introduction of death into the created order (Romans 5:12, 1 Corinthians 15:22). 
To learn more about God's plan for mankind listen to, "Does Christianity Preach the Gospel?"
(28)
Ep.: Does evil rule the world?
Evil is certainly a reality and Satan has been allowed to be the "prince" of this "present evil world." (See John 14:30 and 16:11.) You may ask, "If God is love, why would He permit evil to prosper when it is in direct opposition to His character?"
To answer that question we need to go back to the creation of man.  God created man in His "image" (Genesis 1:26-27), which means that man has the ability to reason and make choices. God could have made man a robot to always do what is right, but then he would not be in God's "image." God could have shielded man from Satan's temptation, but then man would still have been subject to ambitions from within. In God's wisdom, He foreknew Adam would sin. However, Adam was master of his own God-given free will and could have chosen to obey God's command.
God has always allowed humankind the option of choosing righteousness or sinfulness, just as he allowed Adam that choice. When God expelled disobedient Adam and Eve from His fellowship in the Garden of Eden, they began to "know good and evil" (Genesis 3:22) and to appreciate the difference. During all the centuries thereafter, humankind has been learning the same lesson as well. 
It is important to remember that we have free will and are on earth to learn lessons in this evil age that will benefit us in the glorious age of redemption to come. The good news is that God will not always permit evil to reign over man. After the true followers of Jesus (those who have dedicated their lives to righteousness by following in the footsteps of Jesus) are united in heaven and reigning with him, then Jesus' ransom sacrifice (his dying on the cross after fulfilling the Law perfectly) will be applied for the vast majority of humanity during the Millennial Age.  
All those who have died will come forth with new physical bodies to a period of judgment, or decision, on earth. The Scriptures are clear that during this time Satan will be bound. "He seized the dragon, that ancient serpent, who is the devil, or Satan, and bound him for a thousand years." (Revelation 20:2)  Satan will not be allowed to influence people's minds or create havoc in the world during the Millennial Age as he does today (See Revelation 20:3) while resurrected humanity goes through a complete learning and rehabilitation period.
Does evil rule the world? Even though God hates evil, He allows it so that all humanity throughout the ages has the opportunity to learn the sinfulness of sin and, of his own free will, choose righteousness.  Messiah's Kingdom is coming soon when all injustice and evil works will be dissolved.  As the Psalmist tells us, 
"I have seen a wicked and ruthless man flourishing like the green tree in its native soil, but he soon passed away and was no more; though I looked for him, he could not be found." (Psalm 37:35-36)
To learn more about God's plan listen to, "Is it God's Fault We Have Evil in This World?"
(9)
Ep.: Did God know beforehand that Adam and Eve would disobey him?
Yes, we know God knew beforehand because of Revelation 13:8 – the lamb was slain 'before the foundations of the earth.'  God already had the plan in place before mankind was created.  He told them not to eat the fruit so they would learn the importance of obedience, and that obeying God was an absolute requirement to life.  
This gave us an important lesson in free will.  God gave them the choice – eat and die; obey and live.  Everyone who has ever lived will have to make this same choice in the kingdom and will be able to use Adam and Eve as a prime example.
Did Satan believe that eating the forbidden fruit will give knowledge of good and evil? 
While we are not directly told what he believed, we can assume that from his time in the esteemed position as "Morning Star," he saw firsthand God's character and power.  We can only assume he knew what he was saying when he promised Eve, "You will be like gods," knowing that they would quickly find out that God was not lying about the consequences of their actions.  Obviously they would get that knowledge of good and evil that they had not learned through previous experiences – they were too "new" to have understood the full implication and meaning of that phrase.
(11)
VIDEO: What Does the Lord's Prayer Mean?
It means we should always reverence the one true God in heaven and respect His holy name.  Have your youngsters watch this short animated video to learn more about the meaning of the Lord's prayer!
(3)
Ep.: What does the curse on Satan mean?
"And I will put enmity between you and the woman, and between your offspring and hers; he will crush your head, and you will strike his heal." (Genesis 3:15) 
God told the serpent (Satan) that the seed of the woman (meaning Eve's offspring) would one day bring a fatal blow to Satan and his offspring (the wicked angels who left heaven with Satan and humans who knowingly choose to follow after Satan). 
We believe the seed of the woman represents not only Jesus who would come from the line of Adam and Eve's third son Seth, but also a heavenly class (faithful Christians) who would become superior to the serpent (Satan) and have the power to crush out evil. We derive this thought from the Apostle Paul's encouraging statement to the church at Rome.
"The God of peace will soon [at the end of this evil age] crush Satan under your feet." Romans 16:20 
The "your feet" or "heal" (as it is rendered in Genesis 3:15), we believe, refers to "The Christ" (Jesus and faithful Christians who have obtained the heavenly reward of immortality). They will have power in the next age to finally destroy Satan and his evil followers. 
The mystery of the seed of the woman is fulfilled in Christ—the Messiah—the promised seed along with all those who belong to Christ: 
"If you belong to Christ, then you are Abraham's seed, and heirs according to the promise." Galatians 3:29 
To learn more about what it means to belong to Christ listen to, "What Does Discipleship Cost?"
(8)
Ep.1195: Are Curses Real? Curses Series (Part I)
Examining the complexity of curses and whether they are real or not

View Series
CHAPTERS
[00:16:31]
How does our difficulty coping with uncertainty play into a belief in curses?
---
[00:31:49]
What role might the science of epigenetics play in generational curses?
---
[00:47:56]
Are curses real?
---
Theme Scripture: Ephesians 4:26-27
The history and cultures of our world have brought us to where we are today. Many various cultures have fueled wonderful traditions, solid communities and exemplary progress. But many cultures have also brought us darkness, superstitions and strong desire to harm those they see as enemies. Enter the worldwide phenomena of curses. To quote from Wikipedia, "A curse is any expressed wish that some form of adversity or misfortune will befall or attach to one or more persons, a place, or an object." We find the existence of curses all through human history and across a multitude of cultures. So, where do curses come from? Are they real? Should we be afraid of being cursed?
Continue Reading
Does God curse people?
As we think about curses and their dark intentions, it may come as a surprise to realize that God was the one to introduce curses to humanity. Now, don't jump to conclusions here! All the talk about curses today is centered on the idea of purposefully wishing someone to be harmed. God NEVER has or will He ever wish harm on anyone. This might sound like a contradiction. How can God "cursing" someone or something be different in intention than what everyone else thinks? It all comes down to the meaning of the words for "curse" we use now and the words used back in ancient times.
When Adam and Eve sinned, God came before them to proclaim consequences. God "cursed" Satan and also "cursed" the ground, for Adam's sake. The word for curse in both cases means "to execrate." Great - what does that mean? Execrate means "to feel or express great loathing for." A major factor in God pronouncing the consequences for the Garden of Eden sins was Him expressing His deep disdain for the sins committed. These "curses" from God were not wishes for harm to come. They were expressions of the harmful consequences of sinful actions taken.
Am I cursed?
So, what does this mean for the curses we might be afraid of today? Are they real? If we feel we may be cursed, are we under a spell or the power of some mystical force? The short answer to this complex question is no. We believe our perceptions of these circumstances have far greater influence than what might be true. We draw this conclusion because we believe the Bible, science, psychology and biology overwhelmingly support it.
Check out our September 13, 2021 podcast, "Are Curses Real? Curses Series (Part I)" for more. We touch on some historical examples of curses in the world. Then we examine how feeling you are in control or out of control of your future weighs in feelings of being cursed. We look at the Placebo Effect and the Nocebo Effect. And do you know how our character traits affect our acceptance of curses being real? We even visit the genetics of inherited reactions to stimuli. In all of this, we cite specific scriptural guidance to help us cope with our fears. Anxiety over curses is real, but don't let that anxiety keep you from finding the faith and courage to overcome! In Part II, we specifically deal with the idea of generational curses handed down to us through our ancestors.
Watch Our Episode Preview
VIDEO: Are Curses Real? Curses Series (Part I)
Curses are dark intentions that desire someone to be harmed. Watch this short vlog then listen to the full podcast of the same name for more details.
(1)
VIDEO: Could Jesus Return Without You Knowing?
Many scriptures show us Jesus' return would be a mystery. Watch this short vlog then listen to the full podcast of the same name for more details.
(1)
Ep.1194: Could Jesus Return Without You Knowing?
Revealing the three scripturally-progressive phases of Jesus' return

CHAPTERS
[00:11:40]
How does Jesus return without everyone first noticing?
---
[00:28:52]
Does the return of Jesus come in phases we need to watch for?
---
[00:44:42]
Did Jesus already return and is actively working behind the scenes?
---
Theme Scripture: Matthew 24:27
Christianity waits for the return of Jesus. Depending on your doctrinal beliefs, you may be looking for his return to bring incredible drama and life changing moments – things like earthquakes , destruction, anarchy and a rapture. While we can see scriptural evidence to support SOME of these things, we want to be careful about just viewing his return through dramatic and traumatic events. The Bible gives us several prophesies that indicate many details about the method of Jesus' return. These details point to his return being revealed in a much more subtle and unnoticeable way. How can he return in a covert manner and yet "every eye shall see him"? Isn't this a blatant contradiction? Let's look at the Scriptures and see how the harmony of these things shines through!
Continue Reading
A mysterious return
There are many scriptures that show us Jesus' return would be a mystery. Forty days after his resurrection, on the day of his ascension, he told his disciples the timing of the restoration of Israel was beyond their knowledge. It would remain a mystery to them. We know that Israel's restoration would be as a result of Jesus' return, as he told us that in the Parable of the Fig Tree in Matthew 24:32-33. A few verses later in verse 36,  Jesus said no one would know when he was coming. The Apostle Paul confirmed this by describing Jesus' returning in the same covert manner as how a thief in the night arrives. All of this adds up to no one knowing he had returned until he was already present.
So will all see him or not?
How do these conclusions square with the drama of other scriptures surrounding his return? What about "descending from heaven with a shout"? And seeing him "coming in the clouds"? What about "every eye shall see him"? Are we saying that the sensational events the Christian world wait for are not real? NO. We are saying there is much more to the return of Jesus than most of us take the time to consider.
It is inspiring to know all of these things can and do harmonize. To unlock this scriptural harmony, we need to view the return of Jesus as a process - not just a series of breathtaking events on a single day. Interestingly, Jesus himself specifically described his return as a process. The problem is that his explanation is a bit veiled due to the questionable translation of a few key words.
Check out our September 6, 2021 podcast, "Could Jesus Return Without You Knowing?" for more. We carefully examine the translation issues that veil the clarity of some key scriptures. We sort out the several manifestations of and events relating to Jesus' return. Then we put things in a logical scriptural order to see how his return sequentially unfolds. All of this adds up to a deep and inspiring look at how much the Bible reveals about Jesus coming back. Join us and see if this all makes sense to you. It could change your life!
Watch Our Episode Preview
Ep.: Why will Satan be bound for 1,000 years and released again?
Careful study of the Scriptures teaches that the Bible Millennium is the seventh 1,000-year period from the entrance of sin and death upon the human family through father Adam. Since Adam's sin, approximately 6,000 years of suffering and dying have passed over his offspring, the entire human race. 
When considering creation in Genesis, we notice that God worked for six days (Hebrew: epochs or periods of time) and rested on the seventh. In like manner, the nation of Israel was required to work six days of the week and rest on the seventh. We can use this same pattern—six days of toil followed by the seventh day of rest—to help us locate the Bible Millennium.
 How long is an epoch day to the Lord? The Apostle Peter supplies us with the answer in 2 Peter 3:8, "…be not ignorant of this one thing, that one day is with the Lord as a thousand years, and a thousand years as one day." 
This 1000 year period will allow all who have ever lived an opportunity to come to repentance (2 Peter 3:9). 
Applying this knowledge to the divine pattern, we learn that the six 1,000 year long days of mankind toiling under the burden of sin and death are to be followed by the seventh 1,000 year long day for the purpose of resting from sin and death and for removing the curse. This same 1,000-year day is spoken of as the time in which the saints will reign with Christ when Satan is bound (Revelation 20:3-4). 
Why after 1000 years would God then release Satan from his bonds in order to deceive the nations again (Revelation 20:7-9)?
 It is God's way of testing mankind in order to see if each person's obedience is done not out of fear of punishment, but is done out of his own free will, thereby proving that God's laws are truly written in his heart. We believe that the vast majority of mankind will accept the Kingdom arrangements and go on to live forever on a perfected earth. 
However, the disobedient will be destroyed along with Satan. From this death there will be no further resurrection (Revelation 20:9-10).
To learn more about who Satan is listen to, "Who Is Satan?"
(40)
Is Satan just our own sins or an actual angel "gone bad?" Because Satan means "adversary" can anyone be Satan?
The word "Satan" (Hebrew) means accuser or adversary, the archenemy of good. Satan is mentioned many times in both the Old and New Testaments. 
We believe that Satan was once a very beautiful high-ranking angel (morning star, son of dawn) who was cast down from heaven because he wanted to be like God. (See Isaiah 14:12-15.) Jesus, during his prehuman existence in heaven, knew Satan very well. After Jesus was baptized at Jordan and had fasted forty days in the desert, God permitted Satan to test Jesus three times. (See Matthew 4:1-11.) Satan's efforts to tempt our Lord were of no avail and at the end of the encounter, Jesus said, "Away from me, Satan! For it is written: 'Worship the Lord, your God, and serve him only.' Then the devil left him, and angels came and attended him." (Matthew 4:10-11) Years later, when Jesus told his disciples that he must go to Jerusalem to suffer many things and be killed, Peter said, "Never, Lord!" (Matthew 16:22) "Jesus turned and said to Peter, 'Get behind me, Satan! You are a stumbling block to me; you do not have in mind the things of God, but the things of men.'" (Matthew 16:23) Peter had become the unintentional servant of Satan by opposing the death of Jesus, which was at the very center of God's plan of redemption for the human race. The great enemy of God had sought to use Peter as a channel of temptation. 
Not only did Satan fall from heaven, but other spirit beings (demons) left with him. They, like Satan, know that they will be judged at the appointed time. Speaking to Jesus, they shouted, "What do you want with us, Son of God? Have you come here to destroy us before the appointed time?" (Matthew 8:29) Furthermore, the Apostle Paul, alluding to a future time, said to the Church at Rome,
"The God of peace will soon crush Satan under your feet." (Romans 16:20)
James adds, "You believe that there is one God. Good! Even the demons believe that — and shudder." (James 2:19)
Because Satan knows his time is short, he is filled with fury. (See Revelation 12:12.) In these last days he and his servants are using every means at their disposal, especially through the media of TV, movies and the Internet, to deceive those who would follow after the Lord. We know Satan is wily. But we also know that his powers are limited. This knowledge, our faith, and our full submission to God, give us the strength we need to resist him. Be on guard because "the devil prowls around like a roaring lion looking for someone to devour. Resist him, standing firm in the faith." (1 Peter 5:8-9) "Therefore, put on the full armor of God, so that when the day of evil comes, you may be able to stand." (Ephesians 6:13) "Submit yourselves, then to God. Resist the devil, and he will flee from you." (James 4:7) 
We are told the good news in Revelation 20:2 that Satan, the devil, will be bound for a thousand years so that he will not be able to deceive the nations. After the thousand years are over, he will be released from his prison to deceive for a short time (Revelation 20:7). Then he and those who still wish to follow him will be destroyed, never to return (Revelation 20:7-10).
To learn more about who Satan is listen to, "Who is Satan?"
(6)
VIDEO: What is My Battle Plan Against Satan's Attacks?
Satan WILL use our human will to undermine our accomplishing God's will. Watch this short vlog then listen to the full podcast of the same name for more details.
(7)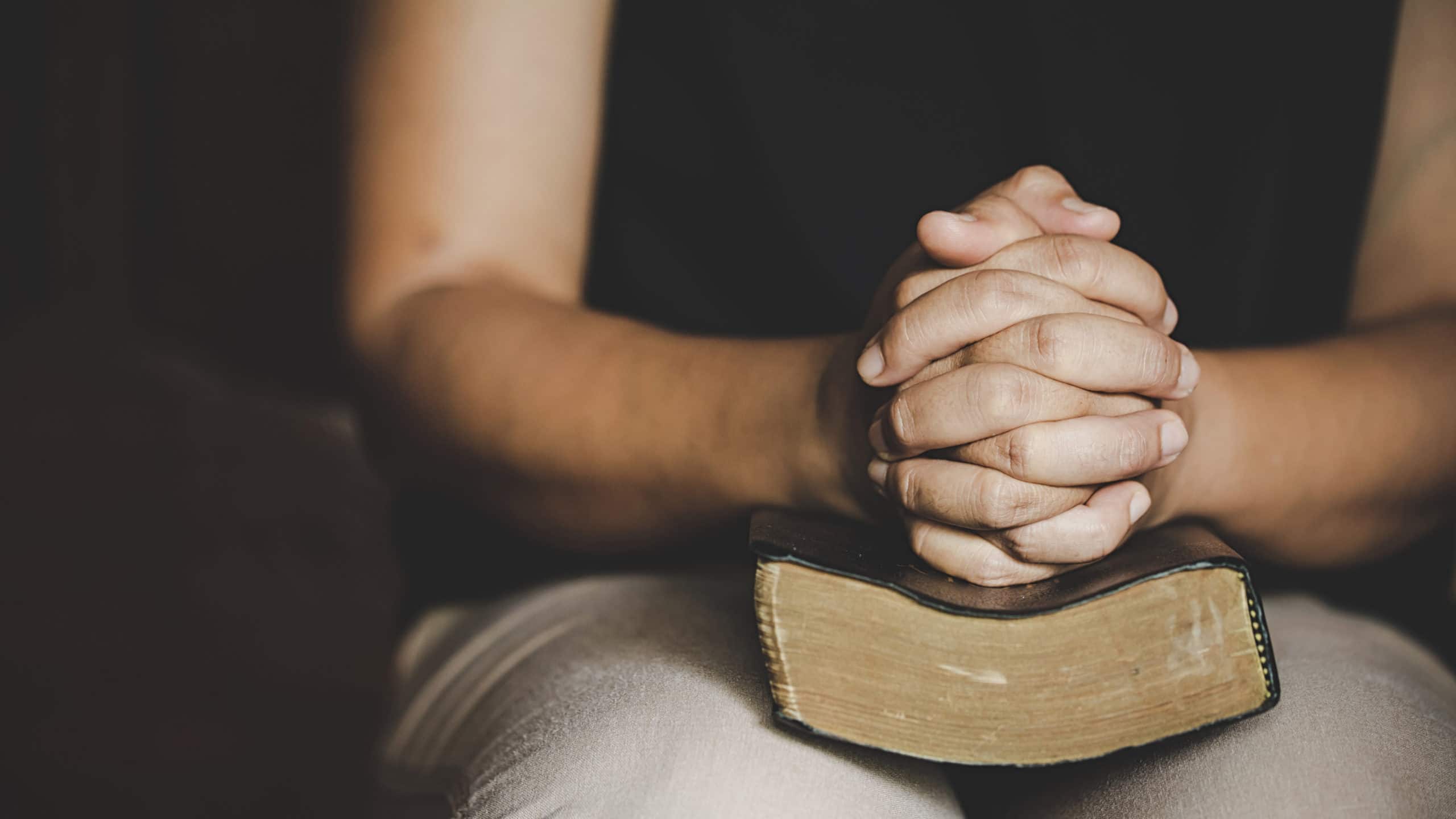 https://resources.christianquestions.com/wp-content/uploads/2021/09/21134640/prayer-scaled.jpg
1440
2560
Becca Marten
https://resources.christianquestions.com/wp-content/uploads/2015/10/25065644/christian-questions-logo-retina.png
Becca Marten
2021-11-30 07:30:41
2021-11-30 07:30:41
What does the Lord's prayer mean?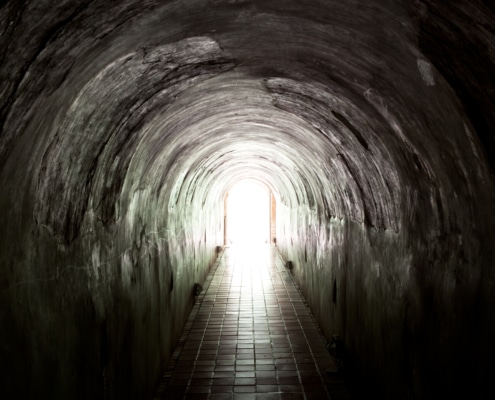 Uncovering what a near death experience is and what it is not
https://resources.christianquestions.com/wp-content/uploads/2021/11/23164956/theme-3.jpg
1414
2121
Christian Questions
https://resources.christianquestions.com/wp-content/uploads/2015/10/25065644/christian-questions-logo-retina.png
Christian Questions
2021-11-29 00:00:14
2021-11-30 11:20:18
Is a Near-Death Experience a Glimpse of Heaven?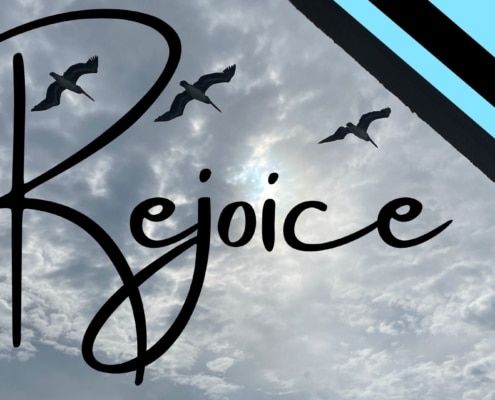 Discovering the profound power of gratitude in the face of adversity
https://resources.christianquestions.com/wp-content/uploads/2021/11/17221201/theme-2.jpg
1080
1920
Christian Questions
https://resources.christianquestions.com/wp-content/uploads/2015/10/25065644/christian-questions-logo-retina.png
Christian Questions
2021-11-22 07:40:39
2021-11-30 05:47:56
How Can I Rejoice in Trials?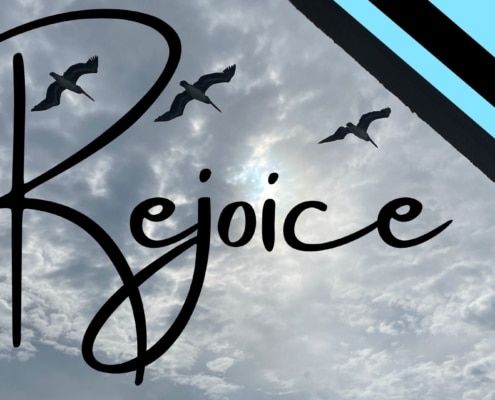 Subscribe at ChristianQuestions.com/youtube and never miss a new video!
https://resources.christianquestions.com/wp-content/uploads/2021/11/17221201/theme-2.jpg
1080
1920
Teresa Sutherland
https://resources.christianquestions.com/wp-content/uploads/2015/10/25065644/christian-questions-logo-retina.png
Teresa Sutherland
2021-11-22 00:00:46
2021-11-30 05:45:29
VIDEO: How Can I Rejoice in Trials?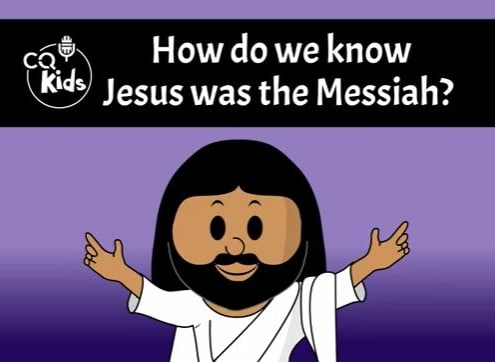 Subscribe at ChristianQuestions.com/youtube and never miss a new video!
https://resources.christianquestions.com/wp-content/uploads/2021/11/22235801/kids-Messiah.jpg
362
646
Teresa Sutherland
https://resources.christianquestions.com/wp-content/uploads/2015/10/25065644/christian-questions-logo-retina.png
Teresa Sutherland
2021-11-22 00:00:04
2021-11-22 23:59:26
VIDEO: How Do We Know Jesus Was the Messiah?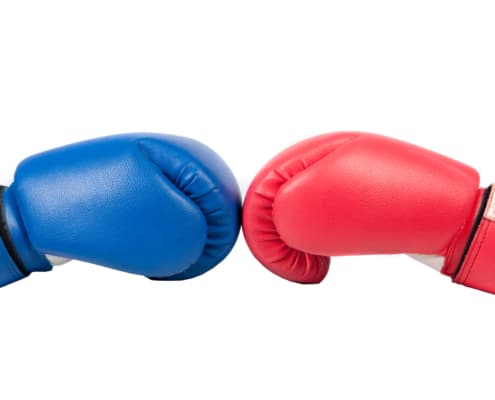 Facing the things we do and think that put us in opposition to God