Short animated videos about the Bible just for kids!
Latest Videos
With God's help, of course! For worshipping fake gods and other evil acts, God had allowed the Midianites to overpower the Israelites for seven years. Things were so terrible that the people cried out to God for help. An angel of the Lord appeared and told Gideon he would be the one to lead the […]
Featured
Unfortunately, we have no photographs of Jesus, so we don't really know. However, we can make some reasonable guesses based on what the Bible tells us about him and his life. This short, animated video for kids will get you thinking! (0)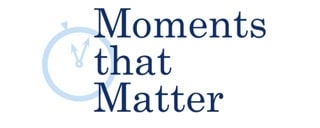 Answers to Bible-related questions in 2 minutes or less.
Latest Videos
The first theme of Gideon's story is the counter-intuitive nature of the eventual victory. Gideon's response to God calling him to service is basically, 'I'm a nothing you've got the wrong guy!' Still, God's angel gave him a task that led to war with their terrorizing enemy. Gideon accomplishes his task and promptly has his […]
Featured
Mary and Martha were sisters and friends of Jesus. They show up in the Bible three times, but you won't believe how deep the lessons go! Watch this short vlog then listen to the full podcast of the same name. (0)

2+ minute videos for personal Bible study.
Latest Videos
This is one of the few parables where Jesus interpreted the metaphors that he used. The parable is about the process of the development of the true church after Jesus and the apostles died. He warned us we would have to stay faithful in an environment of religious corruption and hypocrisy until a future separation […]
Featured
We frequently hear that Jesus' death changed the course of history, but what specifically did his death DO for mankind? Did it have multiple purposes? Why doesn't anything seem to be getting better?  Want more in-depth answers and Bible study? Check out Episode 911: "What is the Legacy of Jesus' Death and Resurrection?" for more […]