Short animated videos about the Bible just for kids!
Latest Videos
Fruit of the Spirit are good qualities a Christian spends a lifetime developing. If we try our best to be loving and kind with our thoughts, words, and actions toward others, God will be pleased, and these positive qualities can begin to develop in us. To learn more about these good qualities, have your young […]
Featured
Unfortunately, we have no photographs of Jesus, so we don't really know. However, we can make some reasonable guesses based on what the Bible tells us about him and his life. This short, animated video for kids will get you thinking! (0)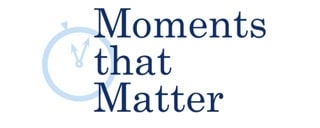 Answers to Bible-related questions in 2 minutes or less.
Latest Videos
King Solomon was wise and powerful and then became self-centered and egotistical. In a recent podcast, we looked at His writings in Ecclesiastes chapter three. He seems to be proclaiming a measure of futility as he expresses that everything in life has an appointed time and season.  Watch this short v/log then listen to the […]
Featured
Mary and Martha were sisters and friends of Jesus. They show up in the Bible three times, but you won't believe how deep the lessons go! Watch this short vlog then listen to the full podcast of the same name. (0)

2+ minute videos for personal Bible study.
Latest Videos
This is one of the few parables where Jesus interpreted the metaphors that he used. The parable is about the process of the development of the true church after Jesus and the apostles died. He warned us we would have to stay faithful in an environment of religious corruption and hypocrisy until a future separation […]
Featured
We frequently hear that Jesus' death changed the course of history, but what specifically did his death DO for mankind? Did it have multiple purposes? Why doesn't anything seem to be getting better?  Want more in-depth answers and Bible study? Check out Episode 911: "What is the Legacy of Jesus' Death and Resurrection?" for more […]