Ep.1146: Can Biblical Strategies Resolve Serious Conflicts? (Part II)
Identifying and applying biblical conflict resolution solutions

CHAPTERS
[00:14:41]
What should we do when we want to start blaming the other person?
---
[00:28:11]
What should we do when angry emotions are starting to overtake us?
---
[00:52:01]
How do we stop being so defensive and even revengeful during a conflict?
---
Theme Scripture: James 4:1
Conflict is everywhere! This is not necessarily a bad thing, as proper conflict management at every phase of our lives provides some of life's most fertile growth experiences. The problem is, we are NOT taught how to manage our conflicts. In the first of our 2-part series, we listed and discussed the Five Degenerating Stages of Conflict. We saw plain evidence that we generally approach our conflicts with personal opinions, preferences, passion and a desire to win. What tends to get overlooked are the solid, emotionless principles of truth and righteousness. If you look at the social and political conflicts in our world, you will see the sad and chaotic results of such an approach. So, how do we turn the tables? As Christians, how do we rise above the fray and manage the conflicts before us with godliness and grace while firmly standing for what is right? The answers are straightforward, sound and scriptural!
Continue Reading
The first part of this series focused on the problem of conflict. It outlined in detail how easily and destructively conflicts generally end up as private wars with no resolution in sight. In this second part, we focused on keeping that degrading process from developing. Curtailing the dismantling of relationships resulting from out of control conflicts is, to say the least, a daunting and extreme mission.  For a Christian, success is only possible if we read, adopt and follow the powerful biblical strategies we have at our fingertips. This may sound easy, but it's not.
Where do we start?
While the Bible contains answers for a world full of problems, it is not written like a self-help book. You can't just go to the Table of Contents and look up the "Conflict Resolution" chapter. Our approach needs to have two parts:
 We need to understand what the real problem is that we are trying to solve. To proactively solve the conflicts we may have with others, our focus should be on ourselves and not the conflict. There is a big question we must answer before applying any biblical strategies. "Am I willing to sell out to biblical principles above my own feelings and opinions for the sake of resolution?" If we are determined to adopt a yes answer, the scriptures are poised to fill in the strategy.  This brings us to the second part of our approach...
Open the book!
A powerful set of Scriptures to guide us through conflict resolution is found in James 4:7-10. Merely reading these texts probably won't do much for us. Instead, we need to absorb their wisdom within the context of our conflicts. Check out our October 5, 2020 podcast, "Can Biblical Strategies Resolve Serious Conflicts? Part II" for more. We review the naturally-degenerating stages of conflict and examine scriptural principles to apply at each and every stage. We ask the hard questions and find additional biblical principles to answer them. Biblical strategies CAN resolve serious conflicts.  The only question is, how willing are we to find and apply them?
Watch Our Episode Preview
Ep.1202: Is Anyone Listening to the Wisdom of the Bible?
Uncovering how true wisdom works and why it is so rare

CHAPTERS
[00:16:45]
Why is integrity such an important part of wisdom?
---
[00:29:46]
If Solomon was so wise, why did it not end well?
---
[00:44:44]
What benefits are there to us seeking for wisdom?
---
Theme Scripture: James 1:5
It seems like wisdom has become old fashioned and obsolete. When I think of wisdom, I think of a thoughtful approach that is not driven by self-interest. I think of quiet observation that seeks to understand the people, the facts and the circumstances before weighing in with answers. When I think of wisdom, I think of my Grandma Helen. She lived a hard life and yet judged no one, always found a way to help and contribute and continually guided others towards their best and most integrity-filled path. When I think of wisdom, I think of Jesus. I think of his everyday life, his teaching, his obedience to his Father and his selflessness. When I think of wisdom, I don't ever think of our day and our tech-driven, opinion-heavy and reaction-riddled approach. What happened? Where did we go wrong?
Continue Reading
Very different from intelligence
Intelligence implies the ability to acquire and process knowledge and to be able to take that knowledge and put it to good use. This is a wonderful characteristic to have as it provokes order and growth. While wisdom benefits from intelligence, it dives much deeper regarding the application of knowledge. It is both experience and maturity- based. Its application of what it has observed and processed can be an enormous catalyst for positive change. A good leader can be intelligent, but a great leader must be wise!
Jesus displayed a level of godly wisdom in his life and ministry that was rare to say the least. We can trace at least four distinct characteristics of being wise that Jesus displayed. The first of these is understanding. Without true understanding of a circumstance or a person, being wise barely has a chance to see the light of day. The problem here is that it's far too easy to judge what we don't understand, and this always produces unwise conclusions. Jesus taught us in Matthew 7 to beware of such uneducated judgment regarding our brother. The consequence for such an action would be to be judged with the same harshness we doled out. Wisdom needs understanding to flourish and understanding needs wisdom to be accurate.
It's rare
There are several other characteristics of wisdom that make it such a sorely needed but rarely-observed commodity in our 21st-century world. Check out our November 1, 2021 podcast, "Is Anyone Listening to the Wisdom of the Bible?" for more. We examine several important scriptural examples. There is breathtaking inspiration in watching someone like King David learn it through hardship - and then live it. There is also heartbreaking sadness in watching his son, King Solomon, attain lofty wisdom only to see it drain away when his priorities became distorted. The highest and most influential wisdom can only be grasped when we center it on the highest godly principles of Scripture. Join us for an enlightening conversation about the life-changing influence wisdom can have. It will be time well-invested!
Watch Our Episode Preview
VIDEO: Is Anyone Listening to the Wisdom of the Bible?
Are wisdom and intelligence the same? Watch this short vlog then listen to the full podcast of the same name for more details.
(18)
VIDEO: Do We Have the Purpose of the Holy Spirit Backwards?
What is the holy spirit used for today? Watch this short v/log and then listen to the full podcast of the same name for more details.
(3)
Ep.1188: Do We Have the Purpose of the Holy Spirit Backwards?
Distinguishing God's power from our own desires in our daily life

CHAPTERS
[00:14:51]
What was unique about how Jesus and the 12 apostles were able to use the holy spirit?
---
[00:31:31]
Can we ever decree and declare what we want to happen using the power of the holy spirit?
---
[00:49:32]
In what ways are we authorized to use the holy spirit?
---
Theme Scripture: Galatians 5:16
The call of Christianity is unique. It is a call to sacrifice and humility, a call to the subduing of one's own will in favor of God's will. While there are many noble purposes in this world and many humble and dedicated people, a Christian is called to the ultimate purpose of eventually reconciling the world back to God. Even more unique than that, Christians are called to become a "new creation," based on the indwelling of the holy spirit. This is a grace-based privilege and something we need to have a clear understanding of, as well as the deepest respect for. Why does God's holy spirit dwell within His chosen ones? What does it do for us, and more importantly, what doesn't it do for us?
Continue Reading
God's spirit is of paramount importance in Scripture and is revealed in the Bible's second verse as the power that drove creation.
As we progress through the Bible, two things become clear:
God's power appears often
The way it functions definitely changes as the Bible and God's plan progress.
This is an important factor in determining how the holy spirit works now in our day.
Trace how God's power functions in human beings -
How has it changed over time?
God's spirit is directly spoken about in relation to people once in Genesis and once in Exodus.  The first is Joseph when Pharaoh - of all people - remarks that God's spirit must be in him. Joseph had just miraculously interpreted a forgotten dream of Pharaoh's. In Exodus, a craftsman named Bezalel is plainly proclaimed by God to have His spirit. God's purpose in this was for Bezalel to craft furniture artwork and embroidery for the Tabernacle. These two examples give us a good insight into how God's spirit affected humans in the early days. God's power was essentially loaned to those who needed to do very specific things for Him.
Once Jesus comes on the scene, the role of God's power working in humanity changes dramatically. The fact that the spirit rested upon Jesus in the form of a dove just scratches the surface regarding the spirit's role. Jesus was filled with the spirit. He taught, he reasoned, he healed and he raised people from the dead because the power of God dwelt within him.
Interestingly, the apostles also had similar experiences as a result of the spirit dwelling in them. Does this mean we should be having the same experiences? Check out our July 26, 2021 podcast, "Do We Have the Purpose of the Holy Spirit Backwards?" for more. We follow the patterns laid out by the Scriptures to show us what God expects of us in these End Times. We also observe what the Bible reveals we should expect from God's spirit. The fascinating thing is, the biblical answers may be surprising. Join us and see!
Watch Our Episode Preview
VIDEO: Why Do We Study the Bible?
We study the Bible because it contains the inspired word of God!  Have you kids watch this short animated video to learn more.
(10)
Ep.1187: How Can We Overcome Crushing Guilt?
Learning how to face, understand and conquer guilt and shame

CHAPTERS
[00:17:02]
What if we ask for forgiveness but don't feel forgiven?
---
[00:34:05]
Guilt is a warning sign - where do shame and regret fit in?
---
[00:49:04]
How can our faith fight back when we have done the unthinkable?
---
Theme Scripture: Psalm 32:5
What are we supposed to do?  What do we do when we have done something - either on purpose or by accident - that causes someone excessive harm or loss, or even tragedy? How do we go on, how do we face our family or those we have hurt? How do we live with ourselves? Crushing guilt can bring us into a place of dark and misery-ridden hopelessness. It can make our life feel joyless and pointless. The good news? As Christians, we have access to God through Jesus. While they won't miraculously lift us out of the mire of crushing guilt, they will, if we let them, give us direction, strength and hope. We just need to be willing to do the necessary work in faith. So, how do we get there from here? We'll start with the story of someone who has been here and is now walking this difficult road to acceptance.
Continue Reading
A car accident changed everything
Jennifer has been married for almost 20 years and is a mom of four. About five years ago, the trajectory of her life changed when she was in a car accident that took the life of another. Though not criminally negligent, Jennifer did cause the accident. She now must live with the reality of someone's death happening as a result of something she did. Jennifer is intimately familiar with the overwhelming consequences of crushing guilt.
The first thing we need to know is that we cannot take the consequences of our guilt away. We can try and ignore them.  We can pay them lip service. Or we can even try and redirect the blame for the wrong done away from us. Yes, we can do all these things, but inevitably none of them will help us alleviate our guilt. The only way to productively and decisively manage crushing guilt is to work through it. We need to face it in all of its misery, confusion and hopelessness so we can sort it out.
Her painful story
This is by no means an easy or even a welcome task. On the contrary, the time and effort needed can be daunting. But there is good news! Not only do we have biblical guidance as to how to navigate through this mess, we also have Jennifer and other real current-day examples to help us through. Check out our July 19, 2021 podcast, "How can We Overcome Crushing Guilt?" for more. We listen to Jennifer unfold her journey beginning with the trauma of the accident. She walks us through the stages of growth that brought her to a point of healthy and godly acceptance.
As a backdrop for her story, we look at two Psalms of David written about a specific tragic event in his life. One Psalm tells the story of plowing through the guilt, and the other tells the story of what the victory over guilt looks like. We can overcome the crushing guilt in our lives. Further, we can also learn to pass on the value of our learning experience to others. Don't miss this opportunity to unlock hope!
Watch Our Episode Preview
VIDEO: How Can We Overcome Crushing Guilt?
We have biblical guidance to navigate us through our guilt. Watch this short v/log and then listen to the full podcast of the same name for more details.
(2)
VIDEO: Is Christianity Being Cancelled?
Today's cancel culture does not yet murder those who speak or behave differently. Watch this short vlog then listen to the full podcast of the same name for more details.
(0)
Ep.1184: Is Christianity Being Cancelled?
Today's cancel culture's clashing disagreements with Christianity

CHAPTERS
[00:15:26]
How do we encourage individuality and self-expression, but in a godly way?
---
[00:30:35]
How did we end up so polarized that some want to cancel others?
---
[00:44:53]
How do we maintain holy standards in the midst of cancel culture?
---
Theme Scripture: Matthew 5:44-45
The world has changed dramatically! We now live in a time where diverse opinions and beliefs are coming under fire if they conflict with what is deemed as acceptable "social narrative." In more and more circles, traditional Christian values of God first, fidelity in marriage, morality based on absolutes and mutual respect are under attack. We face the potential of being seen as "haters" because we stand for things the world does not like. While being seen as contrary to the world's perspective is nothing new, the potential for being cancelled is. The momentum and ferocity that our current "cancel culture" has garnered is becoming frightening. Is Christianity destined for cancellation? How should we as Christians be responding? Should we be speaking out or flying under the radar? Should we be fighting fire with fire?
Continue Reading
What is it?
According to an explanation from gotquestions.org, cancel culture is the modern social attitude that controversial speech or behavior must be punished through public shaming, silencing, boycotting, firing, bankrupting, de-platforming, etc. The result is that the offender's influence, presence, and/or reputation is "cancelled out."
The idea that "controversial speech or behavior" must be punished, begs for clarification. There is no law breaking implied, only a different way of viewing or responding to some issues deemed to be sensitive. Think about how Jesus spoke against the Pharisees because they had perverted the Law of God. He was right to make them uncomfortable with his words and actions. Because they were the ones in power their version of punishing him was to have him crucified. They cancelled Jesus, so they thought, but his resurrection and the establishment of Christianity proved otherwise.
Our present cancel culture has not yet resorted to murdering those whose speech or behavior is controversial.  We have resorted to damaging them in in a wide variety of ways which include financial and social ruin. What are we doing? How can we claim to be so sensitive and inclusive while being so reckless and unjust with those who see things differently?
What is the Christian's responsibility in these matters?
Are we to fight cancelling with cancelling by hitting those who would cancel back with the same self-centered and emotional reactions? Of course not. Should we just pretend that none of this is happening unless we are forced to deal with it in our own personal experience? No. Should we call it out and make a scene to garner support to stop it? Be careful.
Check out our June 28, 2021 podcast, "Is Christianity Being Cancelled?" for more. We walk through real cancel culture examples and look at what our Christian responsibility and focus should be with each.  We discuss the profoundly important question regarding whether or not Christianity itself is in danger of being cancelled. But most importantly, we ask the "what about me" questions. What should I do, how should I prepare and what should I expect? Cancel culture is real. Learn how to stand up to it as a disciple of Christ.
Watch Our Episode Preview
VIDEO: Who Successfully Challenged Jesus?
Was Jesus bigoted toward a Gentile woman? Watch this short vlog then listen to the full podcast of the same name for more details.
(0)
Ep.1183: Who Successfully Challenged Jesus?
Fitting the tenacity of a woman into the principled teaching of Jesus

CHAPTERS
[00:12:11]
How did the Syrophoenician woman challenge Jesus?
---
[00:26:04]
Was Jesus condescending or encouraging to her?
---
[00:41:36]
What pattern of blessing is revealed for us in the account of this unnamed woman?
---
Theme Scripture: Matthew 15:25
To "challenge" Jesus and succeed is not something you hear about every day, so let's clarify what we are talking about. Jesus was a speaker of God's word and a doer of God's will. Inevitably, challenging this would be a futile effort. When we say "challenge" we mean not following an expected pattern. There were a few instances in the ministry of Jesus where someone did not exactly follow Jesus' set patterns regarding healing and they were blessed anyway. On this episode, we investigate another unnamed woman of the Bible. The Syrophoenician woman spoken of in Matthew 15 and Mark 7 was one of these people. This unnamed Gentile woman did not accept a seeming denial from Jesus when she asked for her daughter to be healed. Jesus complied with her insistence and she was blessed.  What was her secret and what can we learn?
Continue Reading
Jesus was her only hope
Jesus had ventured into the non-Jewish territory of Tyre and Sidon to rest. After he entered a house in which to find that rest, a loud and emotional woman showed up, begging and yelling to see Jesus. Her daughter was demon-possessed and she was at her wits end. She knew Jesus unexpectedly coming to her hometown was the one chance she had to rid her child of this evil experience. She wasted no time and expended all of her desperate energy to get his attention.  He just had to help!
But it wasn't the time for the Gentiles
There was a significant challenge that stood between this woman's pleading desire and her daughter being healed. They were Gentiles. Jesus came to be the Messiah of the Jewish nation. He came to fulfill the Jewish Law and be the deliverer of the Jewish people. The woman and her daughter were not scheduled to receive the Messiah's blessings just yet.
So, what happens next? Several things of great impact. The woman does get to talk to Jesus and he does heal her daughter, though it was not a simple path to get to that resolution. Who is the real hero in this exchange? That depends on who you talk to  We believe the woman showed heroic faith in Jesus, and he rewarded it with heroic and miraculous healing. Some say it is just the woman who was the hero because she "straightened Jesus out." They say that Jesus showed bias against her, even racism.
Who is right? Was Jesus bigoted in his approach to her? Why would anyone even say such a thing? Check out our June 21, 2021 podcast, "Who Successfully Challenged Jesus?" for answers. We look at the entire account in its context. Then we follow this woman's hysterical introduction and observe how she responded to Jesus with extraordinary faith and conviction. We learn why Jesus said the things he said to her. This is much more than a story of somebody being healed by Jesus. It is a practical lesson that teaches us how to take our own raw desperation before our Lord to find the answers and comfort we seek.
Watch Our Episode Preview
It's the quality of not thinking too highly of yourself, of being humble. Have your children watch this short animated video to learn more about humility.
(7)
Ep.1181: Is It Ever Right to Judge Your Brother?
Determining the what, when, how and why of appropriate judgment

CHAPTERS
[00:13:01]
If we see someone else's faults, shouldn't we point them out to help them?
---
[00:30:06]
Does the Bible ever say we are supposed to judge others?
---
[00:45:01]
Are there positive, brotherly judgments we can make?
---
Theme Scripture: Matthew 7:3
We all make judgments, even when we are not thinking about it. If you are listening to this podcast, you are right now deciding whether to keep listening. If you are reading this blog, you are right now considering whether or not to continue reading. This verifies that judging is an important exercise, for it helps us determine what is worth our time and what is not. For the record, I believe you will find this podcast a worthy investment of your time, so do stay with us! Now, what about judging others? Ah, this is a little trickier. The Bible actually tells us emphatically NOT to judge others and with the same passion it tells us TO judge others. Why the seeming doublespeak? It all comes down to two things. Obviously the "what" of our judgment is important. But more importantly, we need to be aware of the "why" of our judgments.
Continue Reading
Judge not...?
While teaching the Sermon on the Mount, Jesus famously said in Matthew 7:1: "Do not judge so that you will not be judged." Many read this as a blanket command from Jesus to never judge others. This is not remotely close to the meaning of the instruction of Jesus.  First, we need to realize there are no less than seven different words for "judgment" in the New Testament. The meanings of these words range from merely scrutinizing a person or situation to the finality of a pronounced judgment. The New Testament uses these various words to show us different levels of judgment, as well as when to and when not to judge others.
Jesus' teaching in Matthew 7 had everything to do with the damage that comes from arbitrary judgment. This damage is common and happens when we measure someone's character or actions by using our own feelings and bias rather than facts. To paraphrase, Jesus was saying: "Who do you think you are, going about judging others when your own faults are so painfully obvious?" He further tells us that we are liable to harsher judgment from God when we dish it out to others.
Does this mean we should never reach out to help someone when we observe their faults? Isn't being helpful the "Christian" thing to do?  Yes, but it MUST be done in a Christian manner! This is where the challenges of appropriate judgment begin to be understood. Mutual judgment is an appropriate and valuable exercise, but it has clearly defined boundaries as well.
If - what - why
Check out our June 7, 2021 podcast, "Is It Ever Right to Judge Your Brother?" for more. We lay out the meaning of several New Testament words for "judgment." We examine the character guidelines that help us determine if we should personally be in a position to judge. We look at several biblical examples of what circumstances require us to apply Christian judgment.  Finally, we seek to understand the why of these judgments. Judgment is tricky.  There are times it needs to be done and there are many times when I should NOT be the one doing it!
Watch Our Episode Preview
VIDEO: Is It Ever Right to Judge Your Brother?
Jesus said in Matthew 7:1 "Do not judge so that you will not be judged." Watch this short vlog then listen to the full podcast of the same name for more details.
(2)
VIDEO: What Can We Offer to God?
Joy, thanksgiving and praise, good works, reverence, humility, trust and time.  Have your kids watch this short animated video for more of an explanation of what we can offer God!
(3)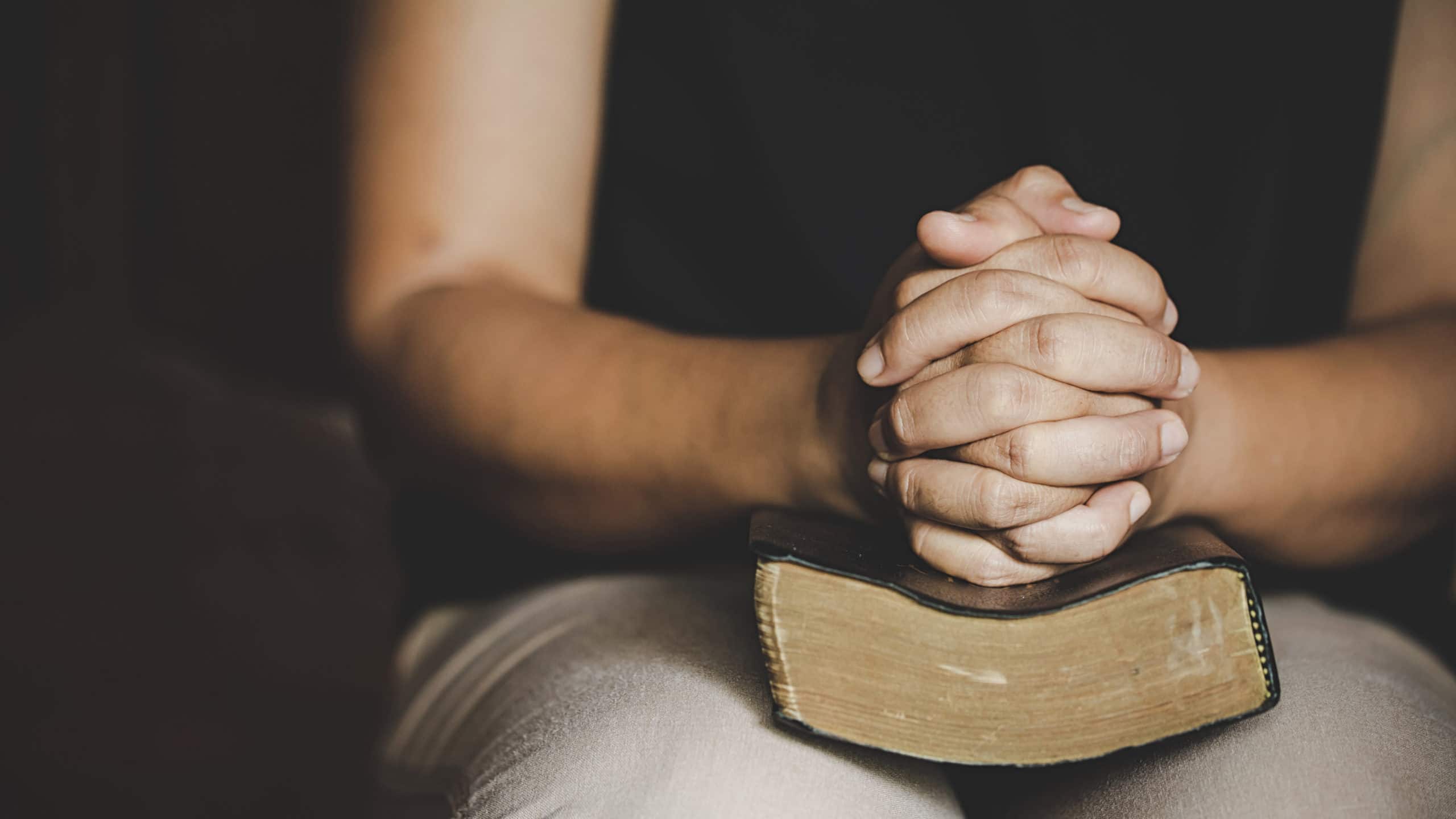 https://resources.christianquestions.com/wp-content/uploads/2021/09/21134640/prayer-scaled.jpg
1440
2560
Becca Marten
https://resources.christianquestions.com/wp-content/uploads/2015/10/25065644/christian-questions-logo-retina.png
Becca Marten
2021-11-30 07:30:41
2021-11-30 07:30:41
What does the Lord's prayer mean?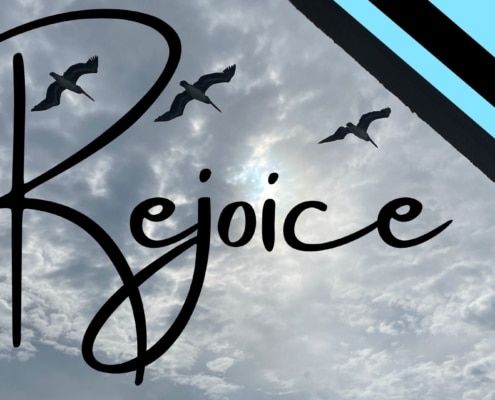 Discovering the profound power of gratitude in the face of adversity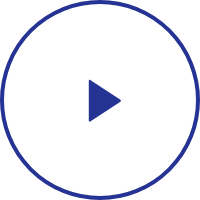 Listen Now