VIDEO: Moments that Matter – How Do I Handle it When I am Wrong?
Subscribe at ChristianQuestions.com/youtube and never miss a new video!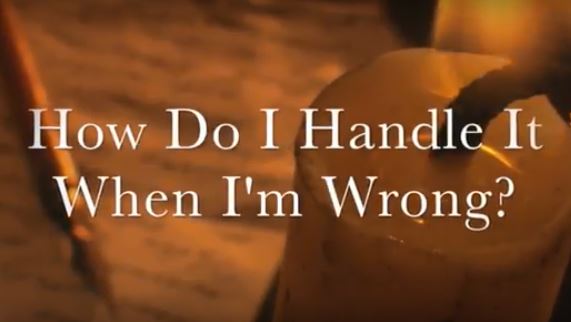 (AUDIO RECORDING OF THIS PROGRAM WILL BE AVAILABLE SOON)
What course of action and what attitude should we have as Christians when we know that we have said or done something wrong? What examples are there in the Scriptures? Click here for the full podcast.
Continue Reading