VIDEO: Moments that Matter – Does the Bible Contradict Itself? (Part II)
Subscribe at ChristianQuestions.com/youtube and never miss new video!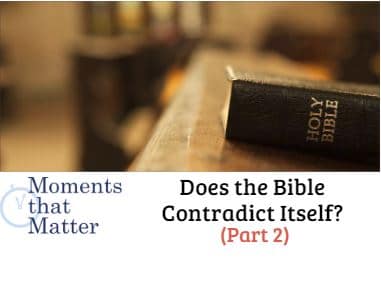 (AUDIO RECORDING OF THIS PROGRAM WILL BE AVAILABLE SOON)
There are many biblical accounts that could easily leave you scratching your head and wondering "why would God do that?' As a result many assert that God is basically a monster. In a recent podcast, we dealt with one example: God telling Abraham to sacrifice his son Isaac. What kind of God would require such a thing?  Watch this short vlog then listen to the full podcast of the same name for more details.
Continue Reading