VIDEO: Moments that Matter – Is the Hell of Christian Tradition Taught in the Bible? Part I
Subscribe at ChristianQuestions.com/YouTube and never miss a new video!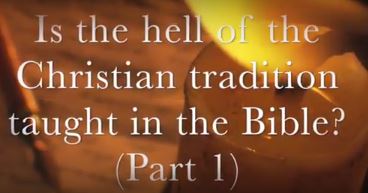 (AUDIO RECORDING OF THIS PROGRAM WILL BE AVAILABLE SOON)
For many centuries the churches have taught that when sinners die they face a punishment of eternal torment and torture in hell. Reading some of the descriptions of how this intense and endless torture works will make your skin crawl and your stomach turn. Yet, those who adhere to such teaching are firm in their belief that it is thoroughly biblical, and therefore entirely in line with God and His plan. But is it? What if this teaching is NOT of God but rather of Satan? Watch this short vlog then listen to the podcast of the same name for the scriptural proof and historical evidence behind our thoughts.
Continue Reading