VIDEO: Moments that Matter – Are Your Treasures Really Worth Treasuring?
Subscribe at ChristianQuestions.com/youtube and never miss a new video!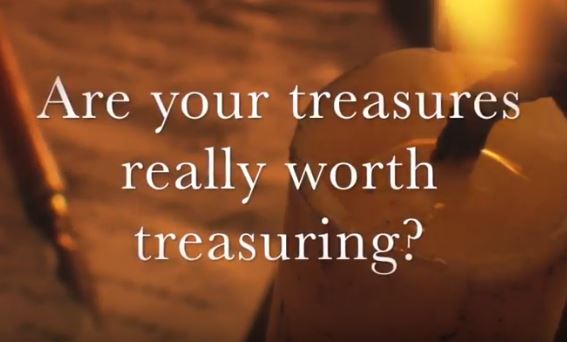 (AUDIO RECORDING OF THIS PROGRAM WILL BE AVAILABLE SOON)
What makes something a treasure? First a treasure is attractive. It draws our attention by its look feel or sound, or by how it makes us feel. Second a treasure represents personal value. It's something that is of special personal significance. Third a treasure represents wealth by commanding time or attention or space or concern. How do we learn to isolate and diminish those things which we cherish but hurt us? How do we instead focus on and appreciate those items that bring true honor, blessing and joy? Watch this short vlog and then listen to the podcast of the same name.
Continue Reading