VIDEO: What Does True Friendship Look Like?
Subscribe at ChristianQuestions.com/youtube and never miss a new video!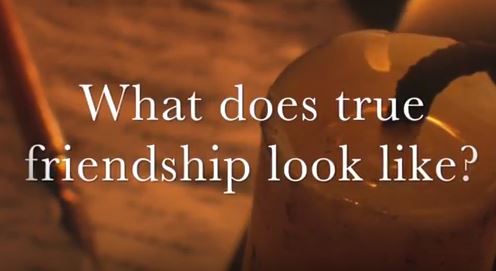 (AUDIO RECORDING OF THIS PROGRAM WILL BE AVAILABLE SOON)
Most of us have friends, but they're not often really good friends. What's missing? Intimacy. Intimacy among friends is profoundly valuable and also rare. Helen Keller said, "I would rather walk in the dark with a friend than walk alone in the light." We all yearn for that kind of powerful and lasting influence in our lives. What are the three absolutely necessary ingredients that must be part of any truly close friendship? Watch this short vlog then listen to the full podcast of the same name.
Continue Reading