VIDEO: CQ Kids – What is the Bible, Who Wrote It and How Do We Know It Is True?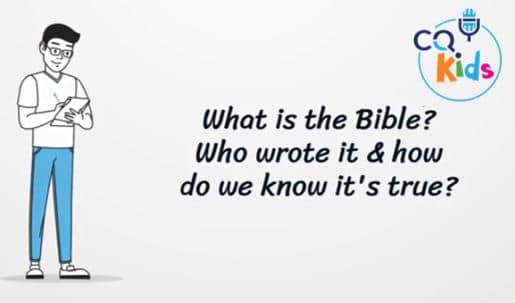 (AUDIO RECORDING OF THIS PROGRAM WILL BE AVAILABLE SOON)
The Bible is the most important book ever written because it details God's plans and purposes for mankind. There are many who may doubt the validity of the Bible, so how do we know who wrote it, and how do we know what's inside is true? Get the answers to these questions and many more in this short animated video.
Continue Reading