VIDEO: Moments that Matter – Is Fatherhood Still Vital?
Subscribe at ChristianQuestions.com/youtube and never miss new a new video!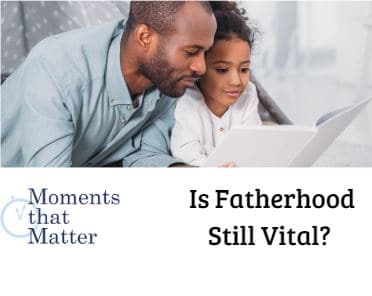 (AUDIO RECORDING OF THIS PROGRAM WILL BE AVAILABLE SOON)
Over 20 percent of children in the United States are raised in homes without a father. Dropping out of high school, teenage pregnancy, crime and incarceration rates are excessively higher in fatherless environments. We need fathers – strong men who care for, go out of their way for and lead their families.  Watch this short vlog then listen to the full podcast of the same name for more details.
Continue Reading