VIDEO: Moments that Matter – Does God Really Love Humanity? (Part 1)
Subscribe at ChristianQuestions.com/youtube and never miss new a new video!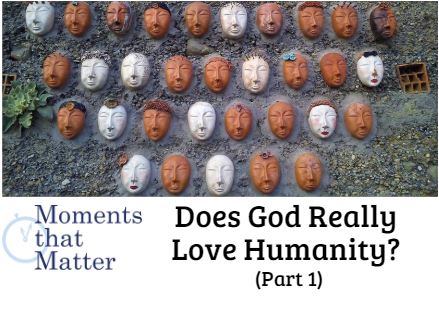 (AUDIO RECORDING OF THIS PROGRAM WILL BE AVAILABLE SOON)
In a recent podcast we looked at the parables of the Lost Sheep and the Lost Coin, both found in Luke 15.   While these parables are hard to understand Jesus said his followers would be able to. The clear message? God's love for humanity is genuine, preplanned and eternal! How do these parables help spell out this plan?  Watch this short vlog then listen to the full podcast of the same name for more details.
Continue Reading