VIDEO: What if Your Friends Don't Believe in God?
Subscribe at ChristianQuestions.com/youtube and never miss a new video!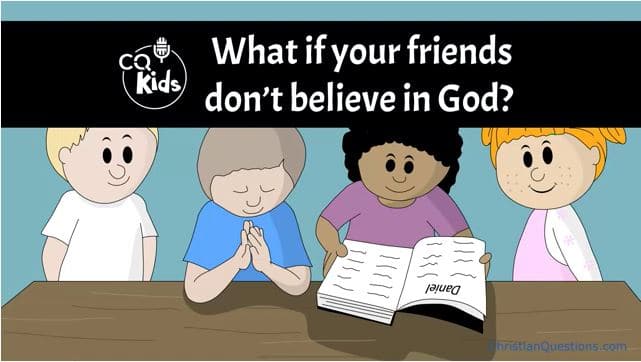 (AUDIO RECORDING OF THIS PROGRAM WILL BE AVAILABLE SOON)
That's okay! You can still be a good example to them by showing Christian principles of faith, honesty, kindness, forgiveness, patience, and joy. To find out more have your youngsters watch this short animated video!
Continue Reading