VIDEO: Moments that Matter – Is Israel a Thorn in the Side of the World?
Subscribe at ChristianQuestions.com/YouTube and never miss a new video!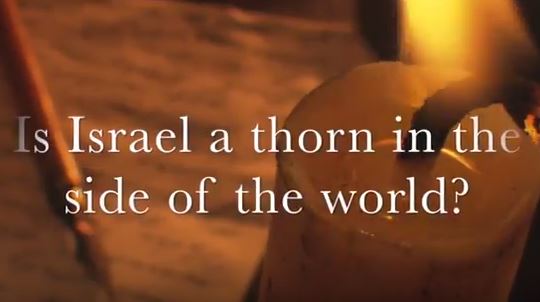 (AUDIO RECORDING OF THIS PROGRAM WILL BE AVAILABLE SOON)
The Old Testament serves as a factual and archeological source for tracing Israel's past and how they developed as a nation. The 12 sons of Jacob (whose name was changed to Israel) were the beginnings of the nation and they moved into the land that would also bear that same name. Why are there so many questions about and issues with this tiny nation? Are they really occupying land that is not theirs? Is Israel really mean and over-the-top harsh with their neighbors, or are there important details about the constant conflicts that we are always missing? Watch this short vlog then listen to the full podcast of the same name.
Continue Reading