VIDEO: Why Doesn't God Speak Directly to Us Anymore?
Subscribe at ChristianQuestions.com/youtube and never miss a new video!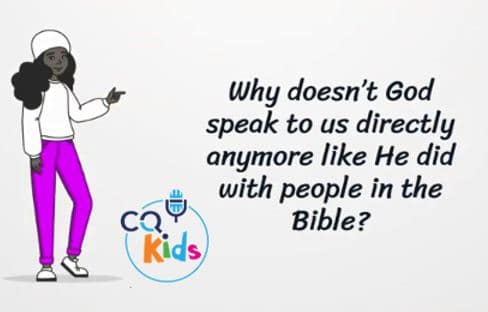 (AUDIO RECORDING OF THIS PROGRAM WILL BE AVAILABLE SOON)
Such a great question from one of our younger listeners!  God treats people differently based on the situation and the time period in which they live. Watch this short animated video for more.
Continue Reading