VIDEO: CQ Kids – How Did Gideon Defeat His Enemies?
Subscribe at ChristianQuestions.com/youtube and never miss a new video!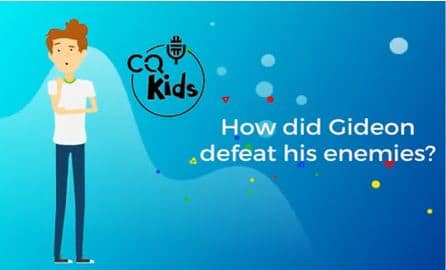 (AUDIO RECORDING OF THIS PROGRAM WILL BE AVAILABLE SOON)
With God's help, of course! For worshipping fake gods and other evil acts, God had allowed the Midianites to overpower the Israelites for seven years. Things were so terrible that the people cried out to God for help. An angel of the Lord appeared and told Gideon he would be the one to lead the people to victory.  For more about the victory of Gideon, have your youngsters listen to this short animated video!
Continue Reading