VIDEO: Moments that Matter – Do Tithes and Offerings Belong in Christianity?
Subscribe at ChristianQuestions.com/youtube and never miss a new video!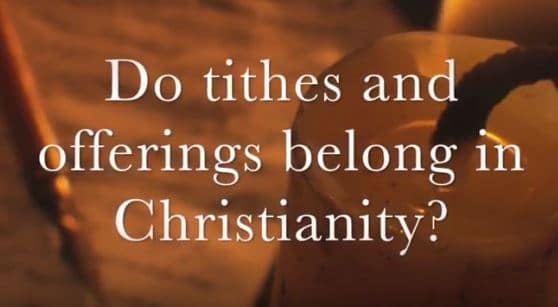 (AUDIO RECORDING OF THIS PROGRAM WILL BE AVAILABLE SOON)
Many churches claim that "tithing," church members donating 10% of their income, has an obvious Old Testament foundation. Does it? Old Testament tithing was land based and no tithe was ever given in monetary form. Is there any connection to what happens today? Watch this short vlog then listen to the podcast of the same name for an eye-opening discussion!
Continue Reading