VIDEO: CQ Kids – How Can God See Everything?
Subscribe at ChristianQuestions.com/youtube and never miss a new video!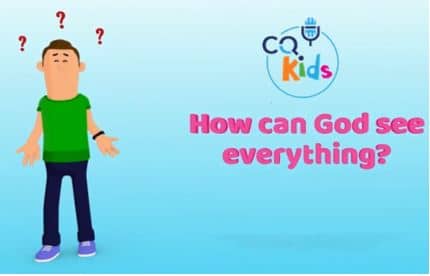 (AUDIO RECORDING OF THIS PROGRAM WILL BE AVAILABLE SOON)
We answer in animated form this question from one of our young listeners.  To understand how God can see everything that's happening on the earth at once, it helps to think of smaller examples that our earthly minds can imagine.  Watch this short video for two great ways to imagine how this works.
Continue Reading