VIDEO: Bonus – How Can I Get to Know the Bible Better?
Subscribe at ChristianQuestions.com/youtube and never miss a new video!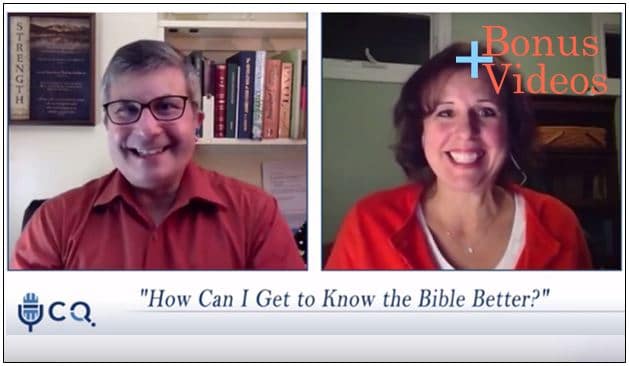 (AUDIO RECORDING OF THIS PROGRAM WILL BE AVAILABLE SOON)
The conversation continues from our weekly podcasts to specfically address listener questions. Listen in as Rick and CQ Contributor, Julie, discuss three questions on how Christians at different periods in their walk can approach Bible study to make it even more impactful. If you would like a free booklet, "How to Study the Bible and Have it Make Sense," email us at: inspiration@christianquestions.com and let us know if you'd like a hard copy copy or a pdf for more tips on how to study the Bible!
Continue Reading