VIDEO: Moments that Matter – Why Didn't God Make the Bible Easier to Understand? (Part I)
Subscribe at ChristianQuestions.com/youtube and never miss a new video!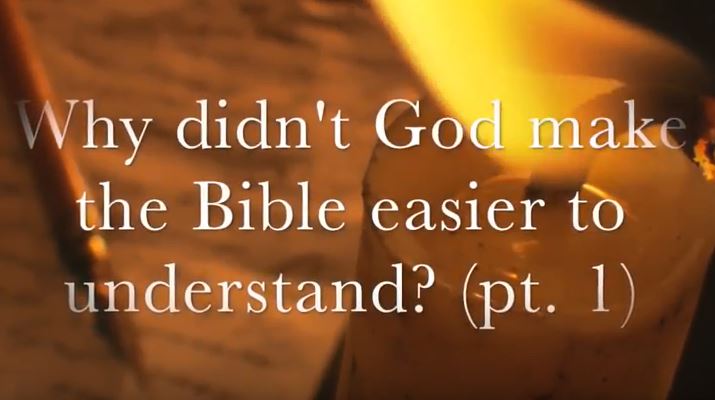 (AUDIO RECORDING OF THIS PROGRAM WILL BE AVAILABLE SOON)
The Almighty God, Creator of all things, surely could have had the Bible written in such a way that it would be universally understood! Well the fact is, He didn't! Why not? There is actually a really cool answer to this! Watch our 2-minute vlog for a short answer and listen to the full podcast for more.
Continue Reading