VIDEO: Bonus – Is it God's Fault We Have Evil in This World?
Subscribe at ChristianQuestions.com/youtube and never miss a new video!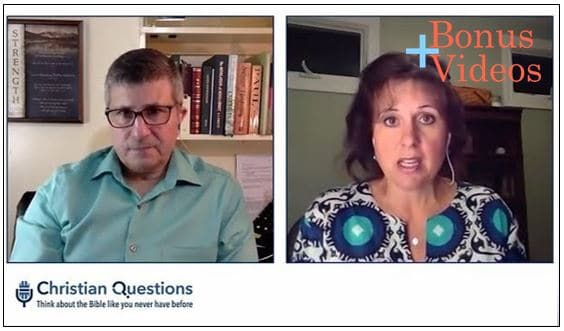 (AUDIO RECORDING OF THIS PROGRAM WILL BE AVAILABLE SOON)
Listen in as Rick and CQ Contributor, Julie, discuss three questions related to our recent podcast on whether or not it's God's fault we have evil in this world including:  04:42 Why do some people have a disproportionate experience with sorrow and evil that is not a result of their own choices and natural consequences? 10:18 Every generation has experienced evil, yet each generation still commits evil. How bad does it have to get for it to be "enough" experience for mankind? 18:53 Why do some thing God is a monster? To hear more on this topic listen to our full podcast Episode #1052.
Continue Reading