VIDEO: Moments that Matter – How Do You Bloom Where You Are Planted?
Subscribe at ChristianQuestions.com/youtube and never miss a new video!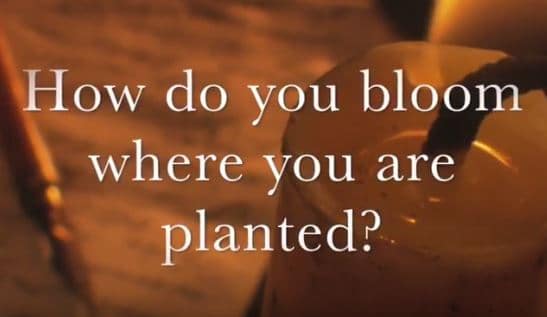 (AUDIO RECORDING OF THIS PROGRAM WILL BE AVAILABLE SOON)
For a Christian, blooming where planted is about putting down our Christian roots in the life God gave to us. Blooming comes from watering, feeding and sunshine – it's a result of acquiescing to the will and way of God. Sometimes we begin to focus on the uncertain future and think "There's Doom where I'm planted!" It is so easy to gloomily look ahead. So how does a Christian find contentment? Watch this short vlog and listen to the full podcast of the same name.
Continue Reading