VIDEO: Moments that Matter – Does God Bless Us When We Act in an Unrighteous Way?
Subscribe at ChristianQuestions.com/youtube and never miss a new video!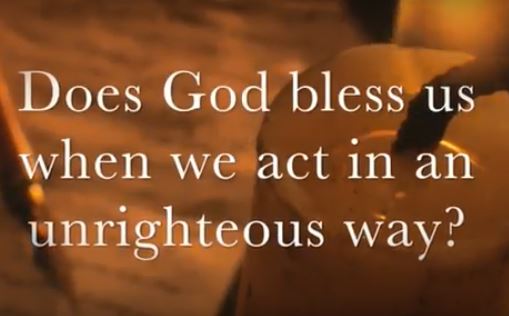 (AUDIO RECORDING OF THIS PROGRAM WILL BE AVAILABLE SOON)
How well do we do when faced with the gray areas and the white lies of life? Do we have resolve? Is it strong? What is it based upon? Can God bless us when in those gray areas? Watch this short vlog and then listen to the full podcast episode of the same name where we drop in on David of the Old Testament, who seemingly used lying and deceit at different points in his life.  Should we follow his example?
Continue Reading