Meet Rick, Host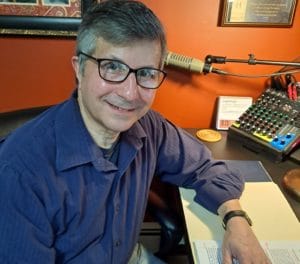 My personal Christian experience is as long as my life, as I was raised by parents whose dedication to serving God through Christ was as apparent as the nose on one's face. Even as a teenager, while most were in a rebellious stage of life, I always had a drive towards God and chose to dedicate my life to walking in Jesus' footsteps at the age of 16. It was the most major decision of my life, and as my dad always says of his own Christian walk, "I never looked back."
I married my best friend, Tricia, the day before my 22nd birthday. Over the last 40+ years, we have become parents to three now amazing adults: Tim, our oldest, serving in the Coast Guard; Emily, our oldest daughter, is an APRN and works with geriatric patients, Amy, our youngest, is the director of a daycare. We are blessed with five grandchildren, Domenic the teenager, Adrianna and Autumn the elementary schoolers and Logan and Liana the preschoolers.  These kids are among my favorite pastimes and topics of conversation. I am happy to show you a picture or two…or three or four…
Even though I love coffee, I can only drink decaf. Caffeinated coffee messes up my brain and makes me talk like Alvin the Chipmunk. I love chocolate in any form, but dark chocolate is by far the best – and because studies have shown that it is good for you, I say, bring it on! I love the New York Giants and I am an avid New York Yankees fan. I love going to a game or two each year with my family. Yankee Stadium is an awesome place. And for the record, I was a Lord of the Rings fanatic long before the movies came out. I read the books many, many times throughout my teenage years. They inspired me to engage in the fight of good against evil.
The flexibility of running my own business has really helped with the development of Christian Questions. Volunteering (yes, we are all volunteers here!) as host of CQ has been the most significant and life-changing privilege of my entire Christian life. Through no thought or action of my own, this opportunity opened up about over 20 years ago. I happened (by the grace and overruling of God) to be in the right place at the right time to participate. I LOVE to share the gospel message. I LOVE to study each week to prepare. I LOVE to engage with our listeners and I LOVE to work with the 35+ other volunteers in this weekly effort to spread the hope and love of Christ. Basically, I LOVE the entire CQ experience!
One of my greatest heroes is the Apostle Paul. His undying devotion to the Gospel, his deep desire to truly serve God through Jesus at any expense, and his "never stop moving forward" discipline truly inspire me to always keep working. Matthew 6:33Open in Logos Bible Software (if available) has become a theme for my life: "Seek first the kingdom of God and all these things will be added unto you." It is my deepest desire to follow Paul as he followed Christ and to bring the "good tidings of great joy" to any who will listen.
Meet Jonathan, Host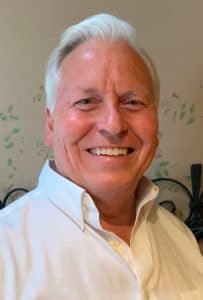 When I was in my 20's, I had some difficulties in my life and felt like I hit bottom. I prayed to God for direction in my life. The LORD introduced me to an independent, non-denominational group called the Bible Students several months later in 1987. As I grew in understanding of God's word, I truly understood that God is love. I dedicated my life to serving Him.
For several years, Rick and I would get together at Bible conventions and discuss how we desired to find a way to witness to the world God's plan of salvation for all mankind. We would throw around all kinds of ideas. In 1998, the Lord presented me with a radio talk show concept from a friend, and I got very excited. A few months later, I received a phone call from a radio station asking if my business would be interested in advertising with them. While in the station discussing business, I asked how hard would it be to start a Christian talk radio program. The manager stated, "That's easy!" It would be offered to us at no charge for the first year.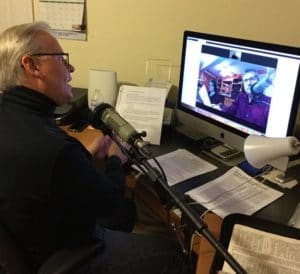 I left the building and called my good friend Rick, who had to hold the phone away from his ear because I was so excited. And what did he tell me? That it wouldn't work! The rest is history…
It is such a privilege to share God's truth with the entire world now that CQ is a weekly podcast.  I thank God every day.
I am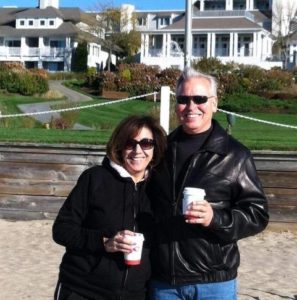 blessed to have a Christian wife, Jewel, who is also a CQ volunteer. We thank God for this opportunity to serve Him together. Jewel and I have been married over 30 years and enjoy our coffee time together every morning wherever we are. We have a son, Paul and our daughter-in-law, Ashley. Swimming has been my sport since childhood and l look forward to swimming laps regularly. I recently retired from my own business and am looking forward to serving the Lord even more with my extra time.  
My deceased mother-in-law, Josie, was a great encouragement and support of the program.  My favorite scriptures are: 1 Timothy 2:4 & 6, Jeremiah 31:34, and 1 Corinthians 15:22. (The "ALL" scriptures.) I also love Proverbs 3:5-6, which is inscribed in my wedding ring.
My hero in faith is, of course, Jesus, but the Apostle Paul has always inspired me. That is why we named our son Paul. Just a few last facts about me: My favorite color? White. My nickname is "Mr. Clean." I love birds of prey. We now live by a beautiful pond where I love watching hawks daily in our yard. There are also many types of unusual birds that I can now enjoy. God's creation is amazing!
I love singing tenor – I'm a harmony man.
Meet Julie, CQ Contributor
Years ago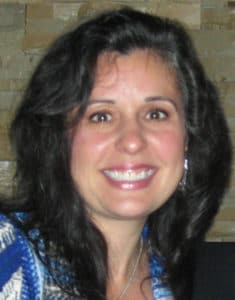 , in spite of being very busy with work, home and church, I looked deep and realized I had a propensity to waste my precious spare time with various sources of entertainment. I prayed that I would be more accountable for my time and that I would first seek to use it in the Lord's service.
Shortly thereafter in 2010, I joined the all-volunteer team at CQ to create what is today the CQ Rewind Show Notes for each episode. This provided me with a weekly structure of accountability I craved, allowing me to "marinate" with the Bible lesson for that week over the course of the several days it took to compile the notes.  I was able to contribute but also learn a great deal in the process!
Over the years, the Lord has allowed my role to expand into working with our website, app, social media, answering listener questions and mentoring other groups of volunteers. More recently, I have been blessed to join Rick and Jonathan on air, with the goal of both adding a woman's voice and perspective to the conversation, as well as to speak for the listeners.  I add listeners' comments to the conversation and try to incorporate what I think they might ask in the moment.
I gave my life to the Lord shortly after the 9/11 tragedy, as I fervently want to be a part of the faithful followers of Jesus who will have a share in restoring the world of mankind back to our Heavenly Father as a "minister of reconciliation."
I have been happily married for over two decades. My "happy place" is walking on a beach, marveling at God's wonderful creation.
Podcast: Play in new window | Download