When I was in my 20's, I had some difficulties in my life and felt like I hit bottom. I prayed to God for direction in my life. The LORD introduced me to an independent, non-denominational group called the Bible Students several months later in 1987. As I grew in understanding of God's word, I truly understood that God is love. I dedicated my life to serving Him.
For several years, Rick and I would get together at Bible conventions and discuss how we desired to find a way to witness to the world God's plan of salvation for all mankind. We would throw around all kinds of ideas. In 1998, the Lord presented me with a radio talk show concept from a friend, and I got very excited. A few months later, I received a phone call from a radio station asking if my business would be interested in advertising with them. While in the station discussing business, I asked how hard would it be to start a Christian talk radio program. The manager stated, "That's easy!" It would be offered to us at no charge for the first year.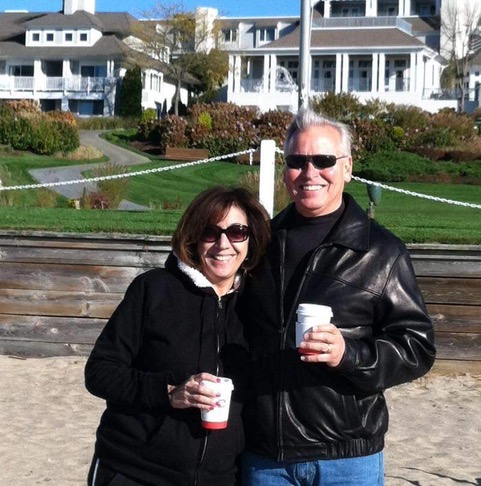 I left the building and called my good friend Rick, who had to hold the phone away from his ear because I was so excited. And what did he tell me? That it wouldn't work! The rest is history…
It is such a privilege to share God's truth with the entire world now that CQ is a weekly podcast.  I thank God every day.
I am blessed to have a Christian wife, Jewel and a Christian son, Paul, who have both helped at times with the program.
We have a beautiful daughter-in-law, Ashley. My deceased mother-in-law, Josie, was a great encouragement and support of the program. We also have a wonderful dog named Beta. My favorite scriptures are: 1 Timothy 2:4
 & 6
, Jeremiah 31:34
, and 1 Corinthians 15:22. (The "ALL" scriptures.)
My hero in faith is, of course, Jesus, but the Apostle Paul has always inspired me. That is why we named our son Paul. Just a few last facts about me: My favorite color? White. My nickname is "Mr. Clean." You may think it odd, but I love birds of prey. I love singing tenor, and I'm a harmony man.