Ep.: CQ Rewind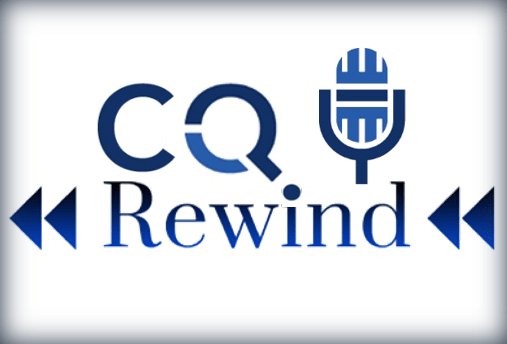 (AUDIO RECORDING OF THIS PROGRAM WILL BE AVAILABLE SOON)
TO VIEW THE REWINDS AFTER OBTAINING YOUR PASSWORD:
1.  Go to the Home Page and click "AUDIO ARCHIVES."
2.  Click on the topic that interests you.
3.  Scroll down on that Program Page for the blue Rewind button and enter the password.

Continue Reading
CQ Rewind is a written transcript that allows you to visually follow along with the weekly programs, quoting all of the Scriptures discussed and the reasoning behind them, complete with graphics and illustrations. You can easily receive this FREE premium content to use for your own Bible study. Simply register your email address and each week we will send you a brief email notifying you that the current program's Rewind is ready for viewing online or printing.  We provide the direct link so you can just click and go.  Once you sign up, you receive an instant password enabling you to access hundreds of prior CQ Rewinds!
This is a completely FREE weekly service with no obligation. You can unsubscribe at any time without consequence. We NEVER use your email address for any other purpose than this one weekly notification.

CQ Rewind Sample

Not now, maybe later. Take me back to the last page...
More Information: The FULL EDITION of approximately 10-12 pages includes comprehensive excerpts from the program, fully quoted Scriptures, graphics, illustrations, and even extra study points and bonus material that time prevented us from covering during the live program. Click on the blue button below for a sample.
[button window="yes" link="https://christianquestions.com/en/PDFsFULL/CQ%20Rewind%2009-16-2012%20Did%20God%20Create%20Or%20Did%20We%20Evolve.pdf?utm_campaign=signup&utm_medium=web&utm_source=samplebutton"]Download Sample CQRewind Full Edition: "Did We Evolve?"[/button]
Back to the last page