VIDEO: What Does God Look Like?
Kids will love hearing about the experience of Moses, who got to see God pass by! Learn about how human features are used to describe Him. Subscribe to our channel at ChristianQuestions.com/YouTube and never miss a new video!
Ep.: Why did Jesus have to suffer so badly?
In Galatians 3:13 the Apostle Paul said, "Christ hath redeemed us from the curse of the Law, being made a curse for us: for it is written,  'Cursed is everyone that hangs on a tree.'"
From this we see that Jews were actually under double condemnation. When father Adam sinned he brought God's curse upon the entire human family. But Israel was also given the Law of Moses, which they were unable to keep perfectly. By falling short of the perfect standards of the Law Israel received a second condemnation. In Paul's day, both curses had to be removed before any Jew could come into Christ.
So, not only did Jesus die to offset the sin of Adam, but by dying on a cross he removed Israel's curse under the Law. The passage Paul refers to is found in Deuteronomy 21:22,23. "…if a man guilty of a capital offense is put to death and his body is hung on the tree, you must not leave his body on the tree overnight.  Be sure to bury him that same day, because anyone who was hung on a tree is under God's curse… "
Being put to death is normally considered the ultimate punishment. But under the Law, after first being stoned to death, one who committed a particularly vile offense had their dead body hung from a tree. It was a punishment that added shame to one's death.
This was the severest punishment under the Law, death with humiliation.
Paul said that Jesus was made a curse under the Law, and this was demonstrated by his hanging on the cross.  Though he was perfect and never sinned, Jesus was treated as the worst transgressor of the Law, one worthy of its severest punishment, death with humiliation. By being punished as one of the vilest offenders, Jesus provided an escape for every Jew, even the vilest offender.  Paul tells us in Colossians 2:14 that Jesus nailed the Law to the cross. Every Jew that believed in Christ was then freed from both condemnations.
But the Roman manner of execution was even worse than stipulated by the Mosaic Law. They treated Jesus as one of the vilest criminals. By his willingness to endure this awful punishment the larger message may be that Jesus' sacrifice is even for the worst sinner of our race. It shows his deep desire to save all men, that there are none that are too bad to save. It is a demonstration of love going to the greatest lengths in making salvation possible for all.
To learn more about Jesus' life and death listen to,
"Condemned to Death, How Did Jesus Love His Enemies?"
"What is the Legacy of Jesus' Death and Resurrection?"
Ep.1214: Is God Happy With My Attitude? (Part II)
Learning and applying the grand conclusion of Jesus' Beatitudes

Play Part I
CHAPTERS
[00:17:05]
Why is mercy such an important step in our Christian development?
---
[00:31:06]
Why are there five Beatitudes before we even get to being pure in heart?
---
[00:44:58]
How are we in training to be eternal peacemakers?
---
Theme Scripture: Matthew 5:1-2
When Jesus gave the Sermon on the Mount, he changed everything. All that the people of Israel had ever heard before this was related to the Jewish Law and much of that teaching had been corrupted by their religious leadership. Jesus sat on a hillside teaching his disciples, allowing anyone to listen in who had a mind to hear. For those who did, he unfolded transformational instructions to become his true disciples. The import of the simple statements he began his sermon with, now known as the Beatitudes, is eternal. Last week we began to unpack these Beatitudes and covered the first three of the seven. Here in Part II, we cover the last four. What deep lessons and instructions did Jesus use to describe his own character as a model for ours?
Continue Reading
A quick recap...
In Part I of our 2-part series, we labeled what being "blessed" really means. We spoke in detail about "Blessed are the poor in spirit" (humble), "Blessed are those that mourn" (those who grieve) and "Blessed are the meek" (teachable). These three characteristics lay a very solid foundation on which to build a Christian life. The next three, "hungering and thirsting for righteousness" being "merciful" and being "pure in heart" are also steppingstones to a dramatic conclusion. Understanding the progressive nature of these six beatitudes gives us a far deeper appreciation of what Jesus wants us to be.
It is important to realize that appreciating the depth of the Beatitudes unlocks an understanding of the challenges of a Christian life. Each and every experience we have - be it happy or sad, inspiring or crushing - ties into these seven characteristics. The further you go through this list of these Beatitudes, the more difficult it is to apply the character trait.
Beatitude #6 - for the mature Christian
Take the sixth beatitude as an example, "Blessed are the pure in heart, for they shall see God." Purity of heart is not something we come to Christ already possessing. As a matter of fact, the exact opposite is true. We come to Jesus because we make mistakes, we say bad things and we act out of pride or jealousy, or anger or selfishness. All of these are symptoms of an impure heart, and we are loaded down with them. We need Jesus because we need forgiveness for our sins. To develop a purer heart is to work at purging out the sinful thoughts, words and actions from our lives. Purity of heart is not a function of mere desire. It is a result of hard work, humility and discipline over a very long time.
Check out our January 24, 2022 podcast "Is God Happy With My Attitude? (Part II) for more. We establish a clear order and connection for all of the Beatitudes. We focus on the last one, "Blessed are the peacemakers, for they shall be called the sons of God." We reveal why this particular characteristic of peacemaking is at the top of this profound list. To be a true Christian requires work. Join us and learn how these seven character traits can focus that work to best honor God!
Watch Our Episode Preview
VIDEO: Is God Happy With My Attitude? (Part II)
How do we incorporate the beatitudes into our lives? Watch this short vlog then listen to the full podcast of the same name for more details.
Ep.: Is it wrong to use inappropriate language?
As a Christian, we want to strive for spiritual excellence in all things. The Scriptures tell us that we are walking epistles and are judged by our actions and our words. The Apostle Paul wrote in 2 Corinthians 3:2 "You yourselves are our letter, written on our hearts, known and read by everybody. "
By demeaning ourselves through inappropriate language, we lower the high Christian standard that our Lord Jesus set for us. As Christians, we desire to walk in our Master's path. We try to emulate his example as we go forth into the world, bearing witness to the truth, by our words and our lives. We are supposed to be "ambassadors for Christ," according to 2 Corinthians 5:20-21.  That means we are his representatives and would never intentionally do anything that offends, misrepresents or brings shame, suspicion or contradiction upon the "home country" we are representing.  We are to honor God and His son Jesus with our lips.
There are MANY scriptures that talk about our words.  Here is just a quick sampling:
Ephesians 4:29:  (New Living Translation) 
Don't use foul or abusive language. Let everything you say be good and helpful, so that your words will be an encouragement to those who hear them.  
Negative or offensive talk should not come out of our mouths, including anything demeaning or hurtful.
Luke 6:45: (New Living Translation) A good man brings good things out of the good stored up in his heart, and an evil man brings evil things out of the evil stored up in his heart. For the mouth speaks what the heart is full of.
Colossians 3:8: But now you must also rid yourselves of all such things as these: anger, rage, malice, slander, and filthy language from your lips. 
The book of James is especially hard hitting.
"Now if we put the bits into the horses' mouths so that they will obey us, we direct their whole body as well.  Look at the ships too: though they are so large and are driven by strong winds, they are nevertheless directed by a very small rudder wherever the inclination of the pilot determines.  So also the tongue is a small part of the body, and yet it boasts of great things. See how great a forest is set aflame by such a small fire! 
And the tongue is a fire, the very world of unrighteousness; the tongue is set among [d]our body's parts as that which defiles the whole body and sets on fire the course of our life, and is set on fire by gehenna.  For every species of beasts and birds, of reptiles and creatures of the sea, is tamed and has been tamed by the human race. 
But no one among mankind can tame the tongue; it is a restless evil, full of deadly poison. With it we bless our Lord and Father, and with it we curse people, who have been made in the likeness of God; from the same mouth come both blessing and cursing.
My brothers and sisters, these things should not be this way. Does a spring send out from the same opening both fresh and bitter water? Can a fig tree, my brothers and sisters, bear olives, or a vine bear figs? Nor can salt water produce fresh."
James 3:3-12
Ephesians 4:29:  Do not let any unwholesome talk come out of your mouths, but only what is helpful for building others up according to their needs, that it may benefit those who listen.
We should be careful so as not to stumble those around us:
1 Corinthians 10:23,24: I have the right to do anything,' you say—but not everything is beneficial. 'I have the right to do anything'—but not everything is constructive.  No one should seek their own good, but the good of others.
1 Corinthians 10:31,32: So whether you eat or drink or whatever you do, do it all for the glory of God. Do not cause anyone to stumble, whether Jews, Greeks or the church of God.  
People use inappropriate language for a variety of reasons, such as wanting attention, for shock value, to feel in control, they are bitter/angry/resentful and do not know how to appropriately deal with their feelings, or to cover up an insecurity by appearing more powerful or strong.  For some, they are so used to the language either in the household they grew up, with their friends or family, in the tv they watch and the music they listen to, that it becomes second nature and they aren't thinking before they speak as to how it sounds – it becomes a habit and pattern of talking.
If others are using offensive language, it might be worth asking what their motivation is and then explain how it is offensive to you, likely to many around them and certainly to our heavenly Father.  As Christians we agree to sacrifice in our wanting to "come up higher" to be pleasing to God and walk in the footsteps of Jesus.
To learn more about how to be better followers of Jesus listen to, "Does Being a Christian Have to Be Difficult?"
Ep.1213: Is God Happy With My Attitude? (Part I)
Uncovering the life-directing principles in the Beatitudes of Jesus

Play Part II
CHAPTERS
[00:15:28]
Why is being poor in spirit the first Beatitude of Jesus?
---
[00:29:36]
Blessed are those who mourn - what are they mourning over?
---
[00:46:00]
Why do the gentle inherit the earth and not heaven?
---
Theme Scripture: Matthew 5:1-2
Arguably, the most well-known sermon in the world is the Sermon on the Mount, delivered by Jesus over 2,000 years ago on a mountainside near the Lake of Gennesaret and Capernaum. It was his longest recorded sermon, covering important topics like loving your enemies, anger and murder, adultery and divorce, how to fast and laying up treasures in heaven. His audience was his disciples plus a curious crowd, attracted by his ability to perform wondrous miracles. The sermon began with several deceptively simple "blessed" statements called the Beatitudes. These statements are actually a profound foundation for all of Jesus' teachings. They show us not only how to frame our view of life, they also show us how we are to treat those around us with godly grace.
Continue Reading
Just who was Jesus talking to?
One of the key factors in understanding the Sermon on the Mount and its introductory Beatitudes is knowing who Jesus' audience was. When we look at the scenario, we see Jesus sitting on a hillside surrounded by countless people who came to hear what he had to say. While it seems obvious that Jesus was talking directly to those masses, it is not the correct conclusion. The context before and after the Beatitudes were spoken clearly indicates that he was, in fact, directly addressing only his disciples.
This fact raises several relevant questions:
Does this mean the Beatitudes don't apply to the average person?
Why speak these things with so many people around if you aren't intending them to benefit?
To answer these, we make several observations: Jesus was wise. He always knew who was listening. He knew who he was specifically addressing and why. Throughout his ministry, he frequently focused on one segment of a group while intentionally allowing others to listen in. Why? He knew the principles of godly righteousness he always taught should be heard by all, even if they would not fully understand them.
The Beatitudes fit beautifully into this explanation.
Jesus DOES want all people to recognize, love and honor God. He wisely knows the vast majority who may listen are likely mere curiosity seekers. For them to be able to simply hear, "Blessed are the poor in spirit, for theirs is the kingdom of heaven" is a positive thing. It points to the all-important basis of personal humility as a way for God to deal with us and for us to be true disciples of Christ. While the full depth and meaning of these words escapes the casual listener, it does impact and change those who would truly follow Jesus.
Check out our January 17,2022 podcast, "Is God Happy with My Attitude?" (Part I) for more. We begin with defining the profound meaning of being "blessed" and then carefully examine each of the first three Beatitudes. We find so much more than a list of inspirational sayings. The seven teachings of Jesus are actually a lynchpin for a successful Christin life. Join us for Part I as we begin this journey into the mind and life of Jesus. This will help us to understand what our lives should look like. Part II picks up right where we left off, so don't miss this important 2-part series.
Watch Our Episode Preview
Ep.: Is it a sin to take prescribed medications?
It is NOT sinful to need professionally prescribed medicines. In Ezekiel 47:12, when describing the perfect conditions of God's kingdom, the prophet says, there will be water to drink, fruit to eat and leaves for medicine. Proverbs 17:22 describes the effects of a happy personality and says "A merry heart doeth good like a medicine."
The Apostle Paul told this to Timothy. "Drink no longer water, but use a little wine for thy stomach's sake and thine often infirmities."  (1 Timothy 5:23) Luke was a physician who undoubtedly used medicine to treat his patients.
In Galatians 5:20 the word "witchcraft" is the Greek "pharmakeia." However, based on the above texts, Paul did not have prescribed medications in mind when he wrote that. He was referring to sorcery and other forms of witchcraft. If medications were considered sinful, then the Bible would be advising us to practice sin.
On the other hand, the scriptures tell us that our bodies are "the temple of the holy Spirit." (1 Corinthians 6:19) The Lord knows our fallen condition and our weaknesses. But He requires us to care for our bodies as best we can. If that means taking proper medication, then that is what we should do, especially if not taking them puts us in a condition where we are less capable of serving Him.
To learn more about sin is listen to,
"Are Some Sins Worse Than Others?"
"Are We Sure Sin is Really Sinful?"
VIDEO: How Can We Fight Loneliness?
We can all feel lonely from time to time. Parents and Bible class teachers, this short, animated video can give your kids strategies to feel less lonely. Subscribe to our channel at ChristianQuestions.com/YouTube and never miss a new video!
VIDEO: Is God Happy With My Attitude? (Part I)
The Beatitudes frame our lives! Watch this short vlog then listen to the full podcast of the same name for more details.
Ep.1212: Am I Too Bitter to Be Better?
Understanding the depth of disaster that bitterness can cause

CHAPTERS
[00:15:42]
What are some questions we can ask ourselves to see if we have any bitterness in our hearts?
---
[00:32:12]
How can our bitterness pollute those around us and even the gospel itself?
---
[00:48:36]
Is it possible to be bitter even if no one specifically hurt us?
---
Theme Scripture: Ephesians 4:31
It is easy to live with bitterness. I am not suggesting it's initially comfortable, but I am suggesting that being bitter towards one or many people or circumstances is considered acceptable. We know it's acceptable because if we pay attention, we will see that the harsh and angry results of a bitter temperament are widely encouraged. Bitterness can enter at every turn and enters easily and stealthily. Once in, it quietly takes root, masked as what we might consider justifiable anger or a justifiable reaction to wrong, or simply a justifiable defense of one's own self. Then it grows – quietly and under the surface at first so that we get comfortable with it, until one day we wake up and it rules our life.
Continue Reading
Bitterness is more destructive than we like to think for several reasons:
It reformats the way we see the world
If I have been terribly wronged by someone's purposeful action and suffer lasting consequences, bitterness can be natural and understandable. Allowing my bitter feelings to be at home in my heart is easy, as they provide a way for me explain away my now stagnating life. This produces comfort. Once we get comfortable with something, we no longer question it. Without my conscious permission, my life perspective has now changed. I see the world differently. Over time, I will inevitably be presented with several opportunities along the way to ease that bitterness, but I will most likely reject them as disruptive or useless.
It destroys our lives is through its complexity
Being bitter often brings us to being sad, disillusioned, angry and disappointed. Each of these are challenging symptoms all on their own. Routing out any one of them can be a mammoth challenge. Even when we do manage to get one or more of these under control, we still have the root cause of bitterness alive and intact within our hearts.
In the New Testament, the Bible basically defines bitterness as poison. How much poison are we willing to live with? You can dilute poison with lots of water, but are you still willing to drink it? Are we willing to rationalize and say that our bitter feelings are not as bad as someone else's, so we're okay? The Bible frames being bitter as a significant target for Christians to overcome and not tolerate.
Check out our January 10, 2022 podcast, "Am I Too Bitter to Be Better?" for more. We look at several biblical examples of bitterness to see what drives them and what can derail them. What we find is both alarming and hopeful. First, we find that bitterness can upend our lives in ways that we might never have thought of. But we also find that there are many things we can do to dig down and root out our bitterness. Join us for a journey of growth and change as we seek to root out the poison of a bitter heart.
Watch Our Episode Preview
VIDEO: Am I Too Bitter to Be Better?
The New Testament defines bitterness as poison. Watch this short vlog then listen to the full podcast of the same name for more details.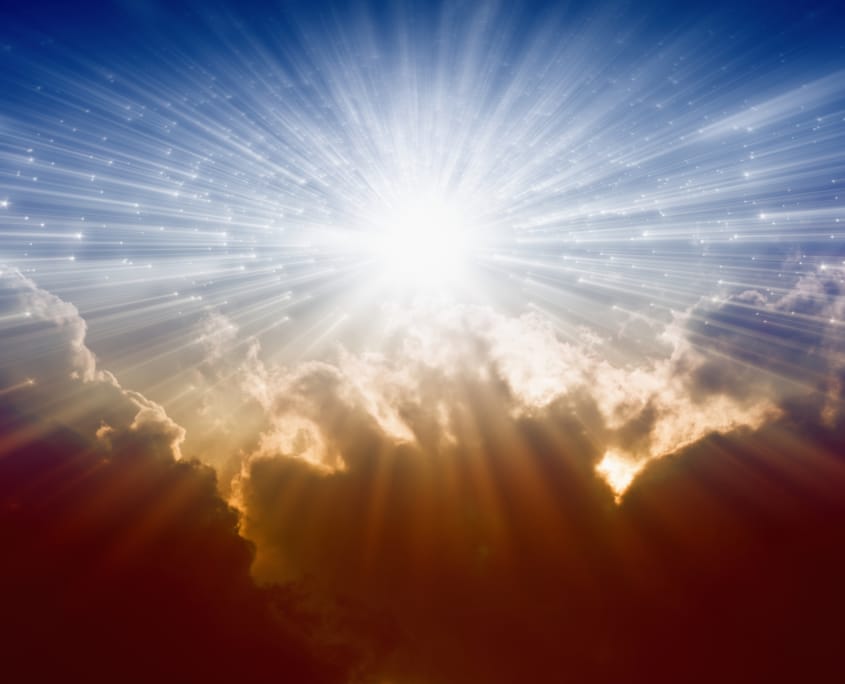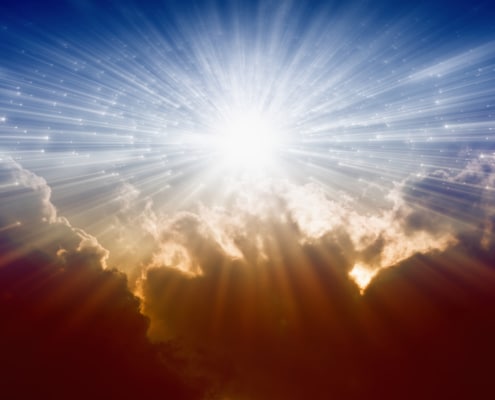 Examining the privilege of heaven, why it is open and how to get there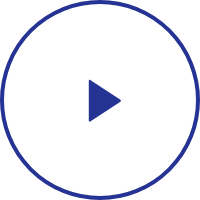 Listen Now
https://resources.christianquestions.com/wp-content/uploads/2022/09/22165938/theme-2.jpg
1414
2121
Christian Questions
https://resources.christianquestions.com/wp-content/uploads/2015/10/25065644/christian-questions-logo-retina.png
Christian Questions
2022-09-26 19:45:48
2022-09-29 12:31:06
What Will We Be Doing When We Get to Heaven? (Part I)