Ep.: Are we living in the End Times?
We believe that we are living in "the end times" of this period on earth. We base this belief on biblical prophecy both in the New and Old Testaments. The Bible tells us that four events would transpire to confirm that the end of this period of time was drawing to a close and Christ's Kingdom on earth would soon be ushered in. These signs are: 
The return of Israel (symbolized by the fig tree) to her homeland (Matthew 24:32) 

The increase of knowledge (Daniel 12:4) 

Rapid transportation innovations (Daniel 12:4) 4. World-wide trouble threatening universal destruction (Matthew 24:21) 
Because we have witnessed and are witnessing all the above events today, we believe we stand at the very brink of Christ's peaceable kingdom on earth. Jesus assures us,
"When you see all these things, you know that it is near, right at the door. I tell you the truth, this generation will certainly not pass away until all these things have happened." (Matthew 24:33-34) 
Even though we do not know the exact date, the signs are evident that God's kingdom on earth will be fully established in the near future. The LORD has said, "For the revelation waits for an appointed time; it speaks of the end and will not prove false. Though it linger, wait for it; it will certainly come and will not delay." (Habakkuk 2:3) 
To learn more about why we believe we are living in the end times listen to, "Are We Living in the 'End Times'?"
Ep.: Why was Jesus dead only parts of three days?
The Jews began the celebration of the Feast of Passover after the 14th of Nissan, which is referred to as the Preparation Day. Jesus was killed on the Preparation Day. (See Luke 23:54 and Matthew 27:62.) 
Preparation Day was when the lambs were killed for the Passover celebration at approximately 3PM (the ninth hour of the second watch, Jewish time, since there are two 12-hour watches: the first beginning at 6PM and ending at 6AM and the second watch beginning at 6AM and ending at 6PM.) 
Jesus died on the cross at 3PM, the ninth hour of the second watch of Preparation Day (Matthew 27:45). Jesus was our Passover Lamb. 
Therefore, Jesus was dead for the three remaining hours of Friday. He was dead for the entire 24 hours of Saturday, the seventh day, which was the Feast of Passover, and arose "on the first day of the week [Sunday], very early in the morning" (Luke 24:1). If he arose at approximately 6AM he would have been dead for about 12 hours of Sunday. This is how we calculate from the scriptures that Jesus was dead for parts of three days. 
The problem arises in Matthew 12:40 where Jesus, referring to Jonah, indicates that he would be in the tomb for "three days and three nights." That expression, in our time, implies three 24-hour time periods, or 72 hours. However, the rest of the biblical record indicates that the time was considerably shorter (Friday afternoon to Sunday morning). 
How do we harmonize this apparent disagreement? An understanding of the Hebrew idiom is necessary to resolve the difficulty. Below are some examples of the Old Testament Hebrew idiom. 
Exodus 19:10-11: "Sanctify them today and tomorrow … the third day the LORD will come down …" The third day is here defined as the day after tomorrow. 

Genesis 42:17-18: Verse 17 states Joseph kept his brothers in prison "for three days." Verse 18 states Joseph spoke "unto them the third day," and in the following verses, he released them that same day (the third day). 

1 Samuel 20:12: Again, the day after tomorrow is referred to as "the third day." 

1 Kings 20:29: Israel and Syria camped opposite each other for "seven days." Yet, "in the seventh day the battle was joined." 

2 Chronicles 10:5,12 (1 Kings 12:5,12): In verse 5 Rehoboam told the people of Israel to "come again unto me after three days. " In verse 12, they return, "on the third day" and restate Rehoboam's orders as "come again to me on the third day." 

Esther 4:16, 5:1: In Esther 4:16, Esther asked the Jews to "Fast ye for me, and neither eat nor drink three days, night and day. I also and my maidens will fast likewise; and so will I go in unto the king." Yet, in Esther 5:1 it is stated that "on the third day" Esther went into the king. 

1 Samuel 30:12-13: An Egyptian found by David's men "…had eaten no bread, nor drunk any water, three days and three nights." In verse 13 he told David he was deserted "three days agone."
Just as in the Old Testament, we find the same idiomatic expression in the New Testament. For example, Luke 13:32 states, "I do cures today and tomorrow, and the third day I shall be perfected." The third day is defined as the day after tomorrow. 
Hebrew reckoning is as distinct from our reckoning as is their practice of commencing the day at sunset and ours to begin it at midnight. These different modes of expression are peculiar to the respective peoples and languages and must be taken into account. 
From the evidence of both the Old and New Testaments, we find it was Jewish idiom to equate "three days," "on the third day," and "after three days." 
Apparently, this custom was derived from the practice of counting a part of a day as a whole day and night. This practice is corroborated by the Rabbinic literature. Nowadays if we say an event happened "on the third day," we mean it occurred sometime during the third day. If we state it took place "after three days" we mean after three days have passed. If we say "three days and three nights," we mean three 24-hour periods or 72 hours. Yet, Jesus and the apostles used all of these expressions in reference to the same period of time. 
Therefore, understood in the context of biblical idiom, the phrase "three days and three nights" presents no problem to a Friday crucifixion and a Sunday resurrection, as recorded in the Gospel accounts. 
Based on the idiom of the time, "three days and three nights" may be thus explained: 
The first night and day Jesus was in the tomb was from about the tenth hour (4:00 pm) of the day of preparation, Friday, to the evening, the end of the day (6:00 pm). 

The second night and day was from the beginning of Sabbath (Friday night) to the end (Saturday evening). 

The third night and day was from the end of Sabbath (Saturday night) to the resurrection early in the morning of the "first day" (Sunday). 
To learn more about the purpose of Jesus' death listen to, "How Did Jesus' Resurrection Change Both Heaven and Earth?"
Ep.: When did Joseph, Mary's husband die?
The last biblical reference to Joseph, the adoptive father of Jesus, is found in Luke 2:41-52. In the account we learn that Jesus was twelve years old when Joseph and his family went to Jerusalem for the Feast of Passover. 
Although there is no mention of Joseph's death in the Bible, it is supposed that he died sometime after this incident, but before Jesus reached the age of thirty, and was baptized at Jordan. Joseph is never referred to during Jesus' three and a half year ministry, although Mary and Jesus' brothers are mentioned in the gospels.
To learn more about Joseph listen to, "How Do We Keep Jesus at the Center of Christmas?"
Ep.: How do we know when the world will end?
We believe that God will destroy this old evil world of sin and death and in its place a new world of righteousness will be ushered in (2 Peter 3:13) where all persons who ever lived, whether they believed in Jesus or not, or whether they were evil or good, will have an opportunity for everlasting life on a perfected earth due to Jesus' all-inclusive ransom sacrifice. 
"For as in Adam all die, so in Christ all will be made alive." (1 Corinthians 15:22)
 If, when individuals come forth from their graves and choose not to follow the ways of righteousness set down for them by Jesus and his Church above, they will, after a period of trial (Isaiah 65:20), be taken away in the second death, metaphorically described as the "lake of fire" (Revelation 20:12-15). They will not be eternally tortured. They will just not exist. 
As far as we know there are no direct prophecies found in scripture indicating how long it will be before God sets up his kingdom on earth. But there are prophecies indicating that we are very near the end of this age. 
In Matthew 24, we are given many signs (the re-gathering of the nation of Israel, as represented by the fig tree [verse 32], being the greatest of these) that indicate that our Lord is present and that his kingdom will soon be established.

In Luke 17:26 we also learn that "just as it was in the days of Noah, so also will it be in the days of the Son of Man." The moral condition of the world today is similar to the moral condition of the world in Noah's day.
We believe that most of the prophecies in Matthew 24 have already been fulfilled and, thereby, confirm that our Lord is present and in the process of tearing down this present evil system.
Some Christians of late have gone further and have calculated by using chronological data as to when the end of the age will actually come. As there is no direct prophecy that pinpoints a future date, we are therefore careful not to focus on any particular date. We prefer to leave the matter as a topic of interest to be studied and discussed among Christians, if their minds are so inclined. 
To learn more about the end times listen to, "Are We Living in the 'End Times'?"
Ep.: Why will Satan be bound for 1,000 years and released again?
Careful study of the Scriptures teaches that the Bible millennium is the seventh 1,000-year period from the entrance of sin and death upon the human family through father Adam. Since Adam's sin, approximately 6,000 years of suffering and dying have passed over his offspring, the entire human race. 
When considering creation in Genesis, we notice that God worked for six days (Hebrew: epochs or periods of time) and rested on the seventh. In like manner, the nation of Israel was required to work six days of the week and rest on the seventh. We can use this same pattern—six days of toil followed by the seventh day of rest—to help us locate the Bible millennium.
How long is an epoch day to the Lord? The Apostle Peter supplies us with the answer in 2 Peter 3:8, "…be not ignorant of this one thing, that one day is with the Lord as a thousand years, and a thousand years as one day." 
This 1,000-year period will allow all who have ever lived an opportunity to come to repentance (2 Peter 3:9). 
Applying this knowledge to the divine pattern, we learn that the six 1,000 year long days of mankind toiling under the burden of sin and death are to be followed by the seventh 1,000 year long day for the purpose of resting from sin and death and for removing the curse. This same 1,000-year day is spoken of as the time in which the saints will reign with Christ when Satan is bound (Revelation 20:3-4). 
Why after 1,000 years would God then release Satan from his bonds in order to deceive the nations again (Revelation 20:7-9)?
It is God's way of testing mankind in order to see if each person's obedience is done not out of fear of punishment, but is done out of his own free will, thereby proving that God's laws are truly written in his heart. We believe that the vast majority of mankind will accept the kingdom arrangements and go on to live forever on a perfected earth. 
However, the disobedient will be destroyed along with Satan. From this death there will be no further resurrection (Revelation 20:9-10).
To learn more about this specific time period, listen to, "Are You a Sheep or a Goat?"
To learn more about who Satan is listen to, "Who Is Satan?"
Ep.: Why didn't God tell Jesus when he would return?
"No one knows about that day or hour, not even the angels in heaven, nor the Son, but only the Father." (Matthew 24:36) From this statement we gather that Jesus was saying that certain features of God's plan were kept secret from even him until he had finished his course. 
When Jesus laid down his perfect human life at Jordan to do his Father's will without reserve—from that moment he became the Lamb of God slain. He received the holy spirit in full measure and was now worthy to be entrusted with his father's scroll. (See Revelation 5) 
"Worthy is the Lamb, who was slain, to receive power and wealth and wisdom and strength and honor and glory and praise." (Revelation 5:12) 
As Jesus came up out of the water "the heavens were open unto him" (Matthew 3:16) meaning that higher things in the plan of God were made clear to him. In his pre-human condition as the Logos in heaven he was not permitted to read the scroll; as the boy Jesus, and as the young man Jesus he had not understood the deep meanings of the Scriptures. 
It was at the moment that Jesus made his consecration at Jordan, the moment of his death as the Lamb—that the scroll was handed to him by the Great Eternal One. Although his sacrifice would not be actually completed for three and a half more years, the surrender of his will was complete and was accepted as the sacrifice of his all. 
After his baptism at Jordan, Jesus hastened away to a solitary place in the wilderness so that he might deliberate upon the Divine purposes as they had been disclosed to him. Figuratively he had read and comprehended all that was written on the outside of the scroll—all which was necessary for him to know prior to his sacrifice at Calvary. 
We know from his statement to his disciples in Matthew 24:36 quoted above, that Jesus had not yet broken the seals of the scroll and had not yet comprehended all the things written on the inside of the scroll. We thus see that there were certain features of the Divine Plan still kept secret from our Master up to the time that he had finished his course. But, after his resurrection, he knew all things as he was rewarded with immortality and given all power in heaven and earth. 
"Then I heard every creature in heaven and on earth and under the earth and on the sea, and all that is in them, singing: 'To him who sits on the throne and to the Lamb be praise and honor and glory and power, for ever and ever!'" (Revelation 5:13)
To learn more about why Jesus is returning to earth listen to, " What Are the True Reasons for Jesus' Return to Earth?"
Ep.: What is the time span between raising of Lazarus & Jesus telling the parable of the Rich Man and Lazarus?
There is no scriptural proof that we are aware of concerning the precise time period of two weeks, but it seems a reasonable conjecture since the raising of Lazarus occurred shortly before our Lord was crucified (see John 12:9-10) and the parable of the Rich Man and Lazarus occurs at the end of Luke 16.
The next two chapters of Luke contain more parables with no indication that Jesus did any traveling between the giving of any of them. Then in chapter 19 he rides into Jerusalem on as ass a few days before his crucifixion. To say "two weeks" elapsed is a guess, but it is a short time.
A better way of stating the shortness of the timeframe between these two events would have been to say that our best estimate of elapsed time from the speaking of the parable to the raising of Lazarus was two weeks. 
To learn more about the parable of the Rich Man and Lazarus listen to, "Do the Fires of Hell Come From God? (Part III)"
Ep.: Is it a sin to laugh at a relative's death because you are glad you don't have to deal with them anymore?
Death is the penalty for sin.  It is because of Satan's influence that we have been experiencing death and the dying process, so it is not something that is funny, comical or that should be welcomed or celebrated under normal circumstances.  However, we've all heard the expression "better off dead" when referring to a person who was either so heinous and cruel in their lifetime that death is a way to silence their tormenting others, or when a person is suffering so greatly that the sleep of death is a welcome relief from their agony.  Death would be a good thing if the person was so depraved that to continue down that path would give them little hope of learning righteousness when they are resurrected in God's future kingdom.  
Death is an emotional time and different emotions may surface during the process of arranging for the accoutrements around the event of a funeral.  A person's death might strike you as ironic or untimely, and certainly a relief in some cases.  Laughing "because you don't have to deal with them anymore" is a sad situation.  Relief of those left behind, especially exhausted caregivers, is a normal emotion that certainly could be peaceful or even happy that the difficult and sometimes overwhelming care of the loved one is over. But this is a response based on the deceased best interests – it is a kind thought and not a vindictive or mean one.
If the deceased was so difficult, cruel or unliked during life that people are feeling such jubilation that he or she is dead, this is a sad situation and should make us all think about how we are conducting ourselves when dealing with others.  As Christians, we should be evidencing the fruit of the spirit – love, joy, peace, patience, kindness, goodness, faithfulness, gentleness and self-control (Galatians 5:22,23). We should strive to be a blessing to others and to let the light of God shine wherever we are.  
Finding a relative's death "funny" (as in ha ha) seems like an inappropriate response.  Sin is anything that "misses the mark."  An honest prayer asking for forgiveness if anything you have done, said or thought was displeasing to God, or has unnecessarily hurt someone else, would be appropriate.
For more on how to deal with grief visit our resource page: https://christianquestions.com/grief/
Ep.: How do we not compromise our Christianity, but still act lovingly towards others who are sinning?
Sin is "missing the mark" – so whatever we say, think or do that is not in line with what the Heavenly Father would want is not correct.  We are grateful that Jesus works as our advocate, our go-between, using his righteousness to cover up our many imperfections.  If everyone who sins was treated poorly in church, there would literally be no one in the pews! (Or to teach the congregation!)
But this does not mean we should continue to sin, taking the covering of Jesus for granted.  Romans 5 and 6 is the Apostle Paul talking about sin and the gift of Jesus, and one of his points between the end of 5 and start of 6 is that sin entered but God's grace is even bigger.  The logic would then go, well, should we keep sinning because there is more than enough grace to cover it all?  God forbid, he says, because we were baptized into Christ and now walk in newness of life.  We are to be "dead to sin" and "alive to God through Jesus Christ our Lord."  "Let not sin therefore reign in our mortal body, that ye should obey it in the lusts thereof."
Here's the point:  Christianity is a "come as you are" religion.  But it is not a "stay as you are" religion.  We are supposed to learn right and wrong, and if we profess to be a follower of Christ, we are supposed to do all within our power to not willfully sin, to not "miss the mark" of what our Father expects of us.  This is a constant, sometimes minute-by-minute struggle, but we have many helps along the way.
Professing to follow Christ but living in a sexual relationship outside of marriage would be wrong, but so would lying, stealing and gossiping.  All of it would be wrong and are things we need to recognize in ourselves, ask for forgiveness and not continue doing it.  We are supposed to be actually repentant and not just give a prayer lip service.  
Sins like these are insidious because they don't usually happen just once and easily become a lifestyle, something we might consider being "not that bad."  A couple living sexually outside of marriage likely isn't going to stop even when repentant or feeling guilty.  Emotions are too strong. To live in a constant state of committing a sin with no real intention to stop it right now is not pleasing to our Heavenly Father, as it is putting our wills before His.  In such a case, the couple should be privately encouraged to get married or to live apart.  What they choose to do with the scriptures that verify such a choice is between them and the Father.  When we became a Christian, we professed to give up our own wills in order to do what He would want us to do.
Our podcast, "The Gay Marriage Law – How Do We Respond?" was a hot topic back in 2015.
It's worthy listening to because even though it is focused on the issue of homosexuality, it explains that this is not a "special" sin better or worse than others, but that there  is a higher living required for those called to follow Christ.  True discipleship does not apply to the vast majority of humanity – or even Christians – and we need to live and let live.  We aren't here to judge on the street corner, yelling out everyone's sins.  We are to be respectful, loving and kind – and then look in the mirror to work on our own issues.
To learn more about our discussion of sin listen to, "The Gay Marriage Law – How Do We Respond?"
To learn more about whether or not we should judge others listen to, "Is It Ever Right to Judge Your Brother?"
Ep.: What does the Bible say about unmarried sexual activity?
The Bible, God's word, provides us with instruction on acceptably engaging in sexual interaction.  
The Apostle Paul states in 1 Corinthians 7:6-8 (NIV), "I say this as a concession, not as a command.  I wish that all of you were as I am…It is good…to stay unmarried as I do."  Paul explains that as a prospective member of the body of Christ it is easier to serve God as a single, sexually abstinent person.  
That being said, we read in 1 Corinthians 7:9 (Weymouth), "If, however, they cannot maintain self-control, by all means let them marry; for marriage is better than the fever of passion."  Although serving God might be easier for a single person who does not have tremendous family responsibilities to a spouse and/or children, it would be better to marry than to be consumed with desire to engage in sexual interaction outside of the marriage arrangement. 
According to the Bible, sexual relations outside of the bonds of marriage is immoral and is fornication.  
1 Corinthians 6:18 (NLT) warns, "Run from sexual sin!  No other sin so clearly affects the body as this one does.  For sexual immorality is a sin against your own body."  Paul strongly urges us not to merely walk away, but to flee from sexual behavior outside of marriage.
In Matthew 5:27-28 (NASB) we read. "…'You shall not commit adultery'… everyone who looks at a woman with lust for her has already committed adultery with her in his heart." 
 Those that are already married must, of course, only have sexual relations with their spouse.  If an improper thought enters the mind, it is important to refuse to dwell on it and to promptly move on to a more beneficial activity. 
1 Philippians 4:8 (NIV) charges us, "Finally, brothers and sisters, whatever is true…noble…right…pure…lovely…admirable…excellent or praiseworthy—think about such things."
It is harmful to all involved if one indulges in any improper sexual thought or action.  
Matthew 7:12 (NASB) admonishes us, "In everything, therefore, treat people the same way you want them to treat you…"  No married individual would prefer to have an unfaithful spouse.   
The importance of servants in the church properly attending to their husbandly responsibilities is stated in 1 Timothy 3:12 with the requirement of deacons having one wife, or being faithful to one wife, depending upon the translation. This admonition is sound advice for all Christian couples.
We realize these warnings often go unheeded at this time.  As Christians, it is not appropriate to state our scriptural beliefs on every occasion to those we disagree with unless necessary, and if proper, we are to do so in in love with the highest and best interest of all in mind.  Ephesians 4:15 teaches us to speak the truth in love. 
Proverbs 25:11(KJV) states, "A word fitly spoken is like apples of gold in pictures of silver."  Also, our families, friends, work associates, and acquaintances should be able to see by how we live, speak, what we are willing to do or not do, and our interactions with others that we strive to live in an upright manner and to treat them generously.  They should see that we stand for good morals in both speech and actions, regardless of the behavior of others.  
We realize that this can occasionally feel like paddling a boat against the wind in a stormy sea of surrounding wrongdoing.  We need to keep bailing out the water that inevitably splashes into the boat to stay safely afloat inside while paddling toward our safe harbor of life everlasting!  We also need to not give up! 
When it comes to moral issues such as unmarried sexual activity we would do well to remember the words of Winston Churchill in a 1941 speech proclaiming, "…this is the lesson:  never give in, never give in, never, never, never…never give in except to convictions of honor and good sense."  It both is, and will, be worth it.   
We can encourage others by holding up a high standard even if they think it is peculiar now. Our words and actions will be remembered and others will be helped by our behavior when they are eventually ready to understand it.
"Keep your behavior excellent among the Gentiles, so that in the thing in which they slander you as evildoers, they may because of your good deeds, as they observe them, glorify God in the day of visitation." 1 Peter 2:12.
All sin of fallen man is able to be forgiven and all people have been provided for in the ransom of Jesus Christ who died for all mankind.  We may, in proper righteous indignation, strongly disagree with an action but must love the individual sinner, without exception. "For everyone has sinned; we all fall short of God's glorious standard." (Romans 3:23 NLT).  
Although we all have sinned and all have a mighty savior Jesus Christ, knowing these things does not give us an excuse to engage in sexual sin. Following God's instructions to the best of our ability now brings blessings to our heart now and will prepare us for the future eternity of blessings He wants to bestow on ALL mankind, provided they are willing from the heart to learn righteousness.  Not following his word on this or any subject will always cause us to reap bitter rewards eventually, thus making it harder to grow into the just people He will gladly help us become. 
His future kingdom is planned for ALL people to bring them to an accurate knowledge of the truth, to righteousness and to perfection whether they know His plan now or not (see 1 Timothy 2:4, Isaiah 51:11).  Revelation 22:17 (NIV) speaks of that glorious kingdom saying, "The Spirit and the bride say, 'Come!'…let the one who wishes take the free gift of the water of life."
Finally, sex is intended as a beautiful and loving expression of the oneness of a married couple.  God created it to be a meaningful bonding experience for married couples and as the method of procreation.  Sex can bring about unintended procreation and sometimes disease if one partner has lived an unchaste life.  These are weighty matters not to be trifled with.  The marriage institution is a picture of Christ and his "bride" the church, who will accompany him in lifting mankind to perfection in due time. 
God understands that people crave human companionship and comfort (see Genesis 2:18).  He created a helpmate for Adam for this reason.  However, since companionship does not have to mean sex, we may find great satisfaction in other wholesome relationships with friends, family, those we may volunteer to assist in a variety of ways. 
 Our connections to God and His Son Jesus are truly the ultimate and most fulfilling connections any human, single or married, could have or hope for.  We look forward to the day when all people will have those most wonderful of relationships.  God will be "all in all".  
"But when the whole universe has been made subject to Him, then the Son Himself will also become subject to Him who has made the universe subject to Him, in order that GOD may be all in all." (1 Corinthians 15:28 Weymouth).     
To learn more about how to resist temptation listen to, "How Do I Deal With Enticing Temptations?" and "Is it a Sin If  I…"
Ep.: Can believers use artificial nails and hairpieces?
The Apostle Paul gives instructions regarding how a Christian woman should dress and conduct herself: "I also want the women to dress modestly, with decency and propriety, adorning themselves, not with elaborate hairstyles or gold or pearls or expensive clothes, but with good deeds, appropriate for women who profess to worship God." (1 Timothy 2:9-10)
The Apostle Peter echoes the same thought in 1 Peter 3:3-4: "Your beauty should not come from outward adornment, such as elaborate hairstyles and the wearing of gold jewelry or fine clothes.  Rather, it should be that of your inner self, the unfading beauty of a gentle and quiet spirit, which is of great worth in God's sight."
At first glance, these two passages seem to set down strict commandments that women should wear no gold jewelry and should never braid their hair.  However, this is not the case.  These scriptures cannot be taken out of context and universally applied.  
It is important to remember the apostles' audience – newly converted wealthy Christian women of the first century.  They and their husbands had just come out of Paganism.  Many of these new Christian women were constructing elaborate hair designs using wire frames.  They wore flashy clothes and expensive gold jewelry all in an attempt to out-do other women.  They were not dressing modestly, because they were more concerned with their outward appearance than their inward beauty "of a gentle and quiet spirit, which is of great worth in God's sight." (1 Peter 3:4)  
Paul and Peter were not forbidding a woman from wearing a golden wedding band or having her hair modestly braided. Instead, they were instructing women to concentrate on good works and a right attitude rather than trying to impress others with immodest clothes that were inappropriate or gaudy.  
The same principle applies today regarding attire, hairstyles, and fingernails, etc.  Should believers use artificial hair and fingernails?  A Christian woman may use hairpieces and artificial nails providing these enhancements are in good taste and do not draw undue attention to herself.  A woman should ask herself if she is dressing to please God or to please herself and the world. 
"Whatever you do, do it all for the glory of God.  Do not cause anyone to stumble." 1 Corinthians 10:31-32
Ep.: Should I stop praying to be married?
It is important to remember that both marriage and singleness are spiritual gifts from God.  
The Apostle Paul speaks of the virtues of singleness in 1 Corinthians 7:32-35:
"I would like you to be free from concern. An unmarried man is concerned about the Lord's affairs—how he can please the Lord. But a married man is concerned about the affairs of this world—how he can please his wife— and his interests are divided. An unmarried woman or virgin is concerned about the Lord's affairs: Her aim is to be devoted to the Lord in both body and spirit. But a married woman is concerned about the affairs of this world—how she can please her husband. I am saying this for your own good, not to restrict you, but that you may live in a right way in undivided devotion to the Lord."
Although marriage is a wonderful gift from God, it is not given to everyone who asks. Marriage has its challenges just as being single has its challenges. The state of happiness is not contingent upon marriage or singleness. Happiness and contentment come from within regardless of your situation. 
The Apostle Paul tells us,
"For I have learned to be content whatever the circumstances. I know what it is to be in need, and I know what it is to have plenty. I have learned the secret of being content in any and every situation, whether well fed or hungry, whether living in plenty or in want. I can do all this through him who gives me strength." (Philippians 4:11-13)
Rather than continuing to pray for a spouse, we would suggest that you pray for ways to serve God joyfully as a single Christian for as long as God permits and let the question of marriage take care of itself, if and when God sees the time is right for you.  James 5:16 says that the fervent prayer of the righteous avails much.  This is a wonderful prayer of faith and acquiescence to the will of God. 
You are a valuable member of the family of God whether you are single or married. It is important to remember that all singles are complete persons in Christ and have a special opportunity to build up the body of Christ as they set an example for other single individuals to follow. 
To learn more about how to find contentment in being single, listen to, "Christian and Single – What Does Life Look Like?"
Ep.: Is it ok to kill if in self-defense? What about the military?
To murder is against every aspect of God's Law, but to kill is not necessarily so.  We see God commanding Israel's armies to annihilate their enemies and understand God is saying that in a sinful world it is acceptable to kill when others would kill you and your way of life.
However, Jesus shows the Christian a higher standard. He tells us to turn the other cheek (to endure the evil when it is set upon us personally).  Jesus tells us and shows us by example the highest way to respond.  But he did not address what to do when family members may be threatened.
We believe it is not a "sin" to defend oneself, but it might not always be the best thing to do.  The concept of self-defense is open to interpretation.  If self-defense becomes a merciless attack, then it has crossed the line from holding off an attacker into a sin.  Should a woman not defend herself against rape?  We do not believe "turning the other cheek" applies here.  Should a woman kill her attacker in rage?  Not appropriate.  What if she kills him because he just won't stop harming her?  We think that is a different story.  
Should a man or woman fight back against an intruder in their home to protect themselves and their family?  Yes, we believe that is not sinning (though there could be other ways of managing such a challenge).  Should you fight back with the intent to harm?  No – the fighting back should ideally be enough to stop the attack.  If you used more than enough force to defend yourself and your family and as a result that action leads to the death of the aggressor, then it is a sin because you killed someone even though that action could have been avoided.
Self-defense is not one big category with an easy answer.  If the situation arises where you need to protect your family from physical harm, you should do enough to keep your family members safe.  However, your intent should not be to kill.  After the event ends and the attacker is apprehended, we would suggest showing mercy and forgiveness.  Conversely, because this is such a complex question with all kinds of varying scenarios, there may be instances where turning the other cheek is indeed the right choice for the Christian.  
You asked if killing was a sin when engaged in military action.
Throughout the Bible, warfare is presented as a grim reality in a cursed world. There are forces of evil that must be stopped, and bloodshed and killing are sometimes the result. Whether a Christian should serve in the military is a matter of one's own conscience, but killing an armed combatant in the context of warfare is not sinful in itself. 
To learn more about how to turn the other cheek listen to, "Do We Have to 'Turn the Other Cheek'?"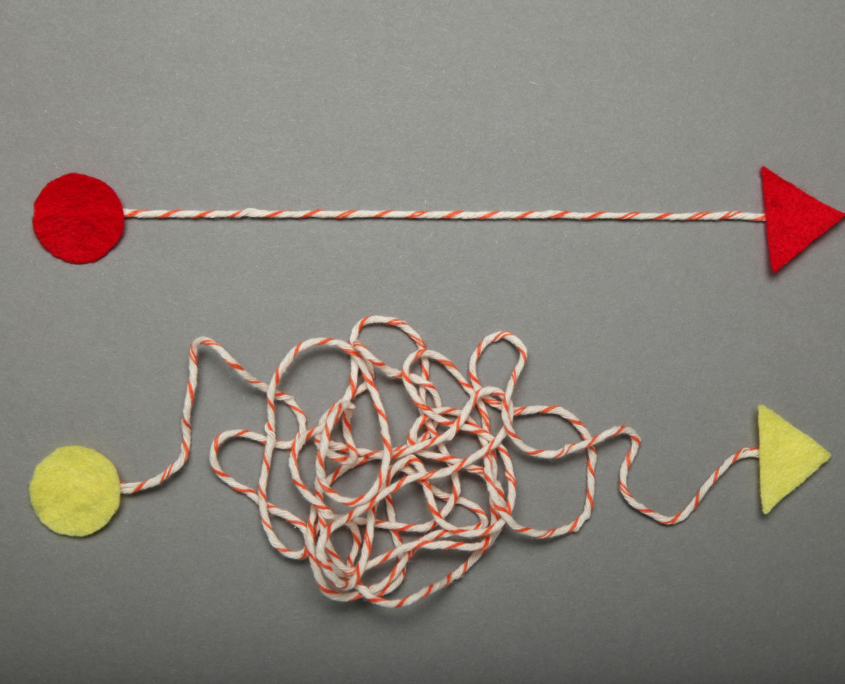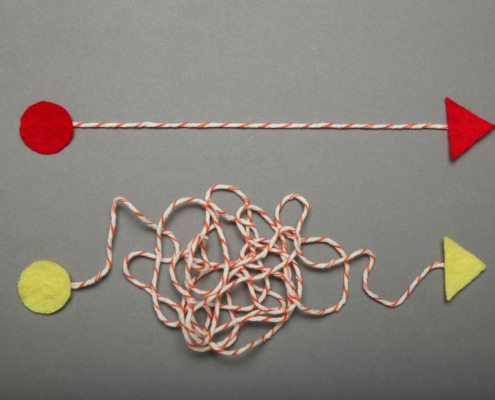 Finding godly meaning and direction in the massive chaos of our day
https://resources.christianquestions.com/wp-content/uploads/2023/09/26141612/theme-2.jpg
1414
2121
Christian Questions
https://resources.christianquestions.com/wp-content/uploads/2015/10/25065644/christian-questions-logo-retina.png
Christian Questions
2023-10-02 19:40:21
2023-10-02 21:47:29
Can We Be Content With Chaos?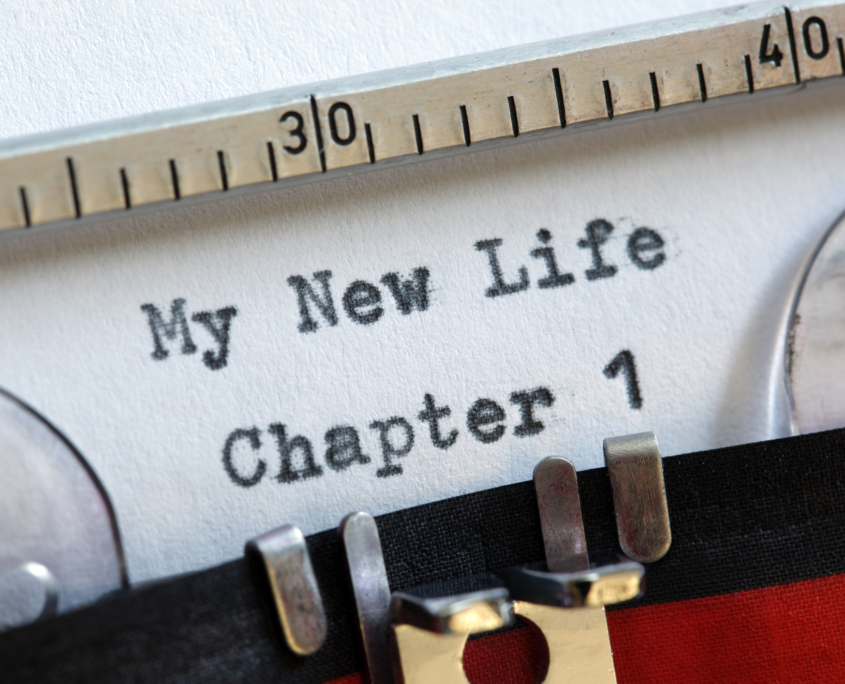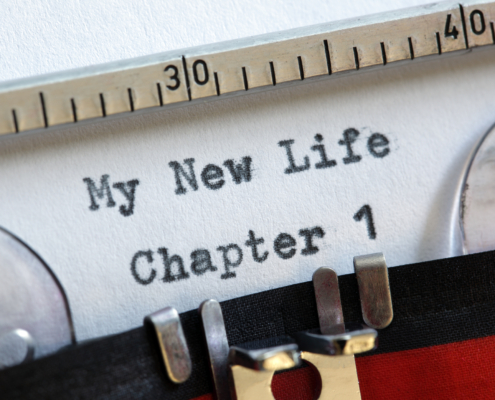 Uncovering the many "need to know" aspects of living for Jesus
https://resources.christianquestions.com/wp-content/uploads/2023/09/21181811/theme-1.jpg
1414
2121
Christian Questions
https://resources.christianquestions.com/wp-content/uploads/2015/10/25065644/christian-questions-logo-retina.png
Christian Questions
2023-09-25 19:40:25
2023-10-03 08:31:47
I'm a New Christian! Now What?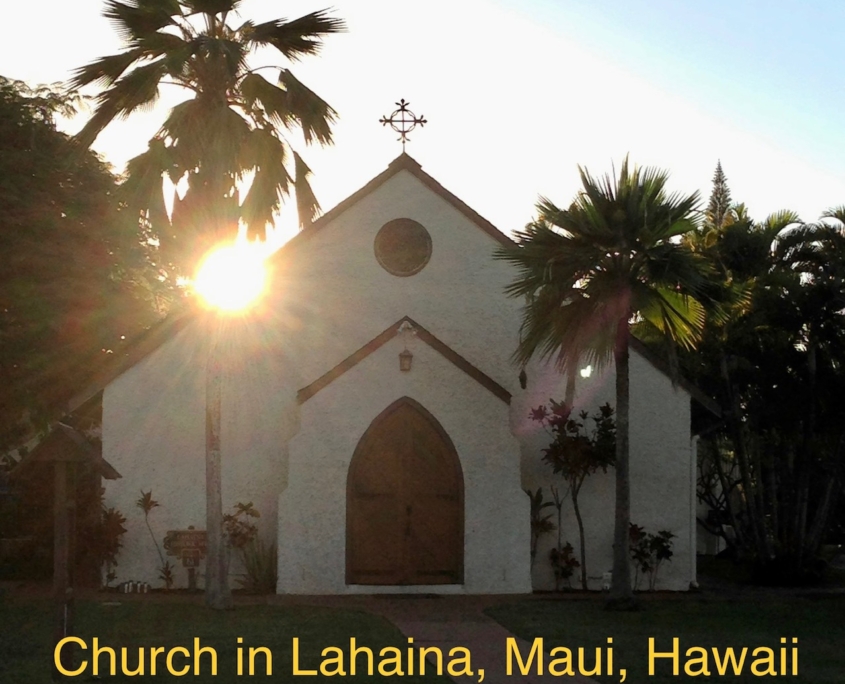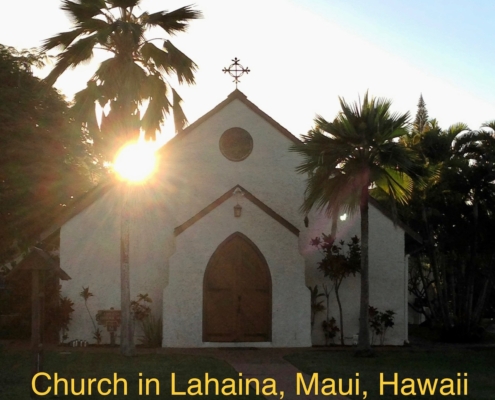 Understanding what the Christian church is and what it is not
https://resources.christianquestions.com/wp-content/uploads/2023/08/24201354/theme1.jpg
1280
1279
Christian Questions
https://resources.christianquestions.com/wp-content/uploads/2015/10/25065644/christian-questions-logo-retina.png
Christian Questions
2023-08-28 19:40:10
2023-09-20 10:31:56
Do Christians Have to Go to Church?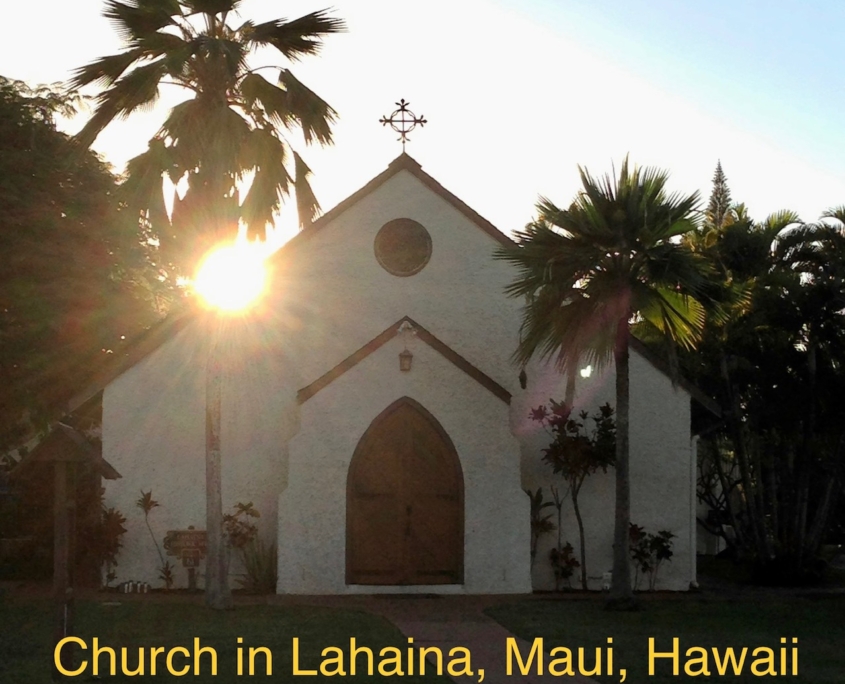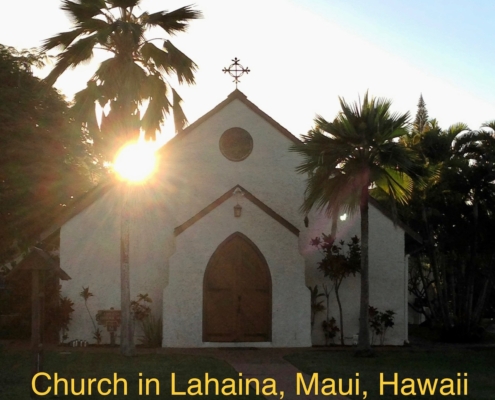 Subscribe at ChristianQuestions.com/youtube and never miss a new video!
https://resources.christianquestions.com/wp-content/uploads/2023/08/24201354/theme1.jpg
1280
1279
Teresa Sutherland
https://resources.christianquestions.com/wp-content/uploads/2015/10/25065644/christian-questions-logo-retina.png
Teresa Sutherland
2023-08-28 10:00:17
2023-09-05 16:36:29
VIDEO: Do Christians Have to Go to Church?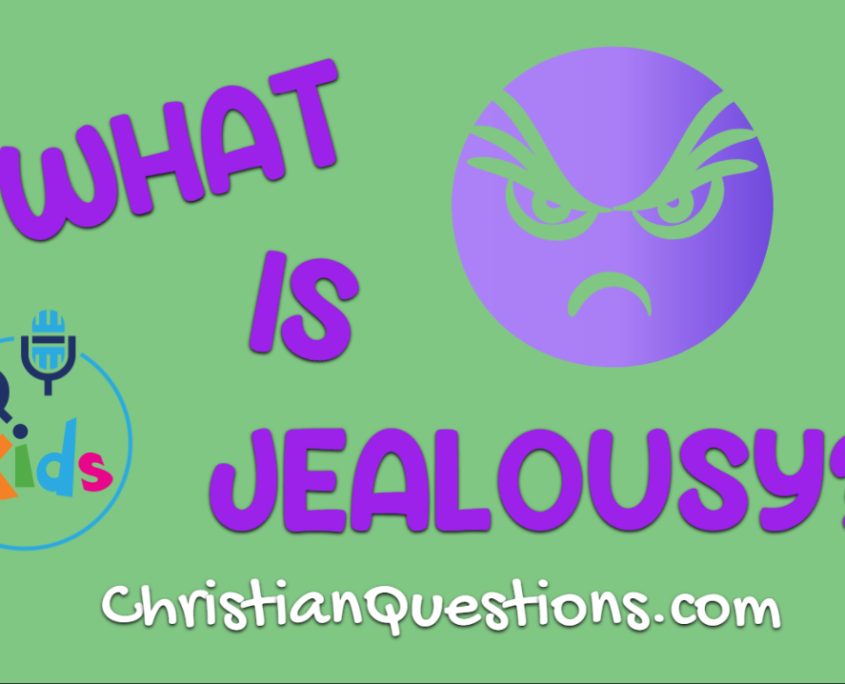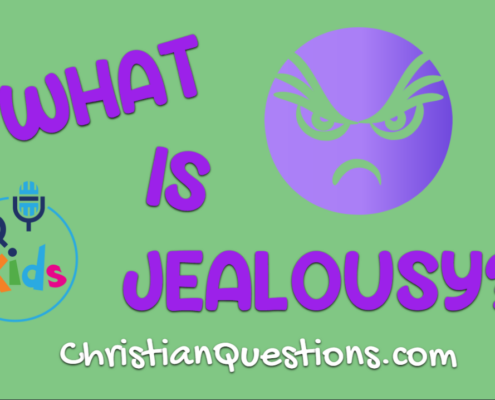 Let's study some ways to combat this ugly emotion!
https://resources.christianquestions.com/wp-content/uploads/2023/08/28141538/what-is-jealousy-screenshot.png
718
1277
Teresa Sutherland
https://resources.christianquestions.com/wp-content/uploads/2015/10/25065644/christian-questions-logo-retina.png
Teresa Sutherland
2023-08-28 00:00:12
2023-08-28 14:33:16
VIDEO: What is Jealousy?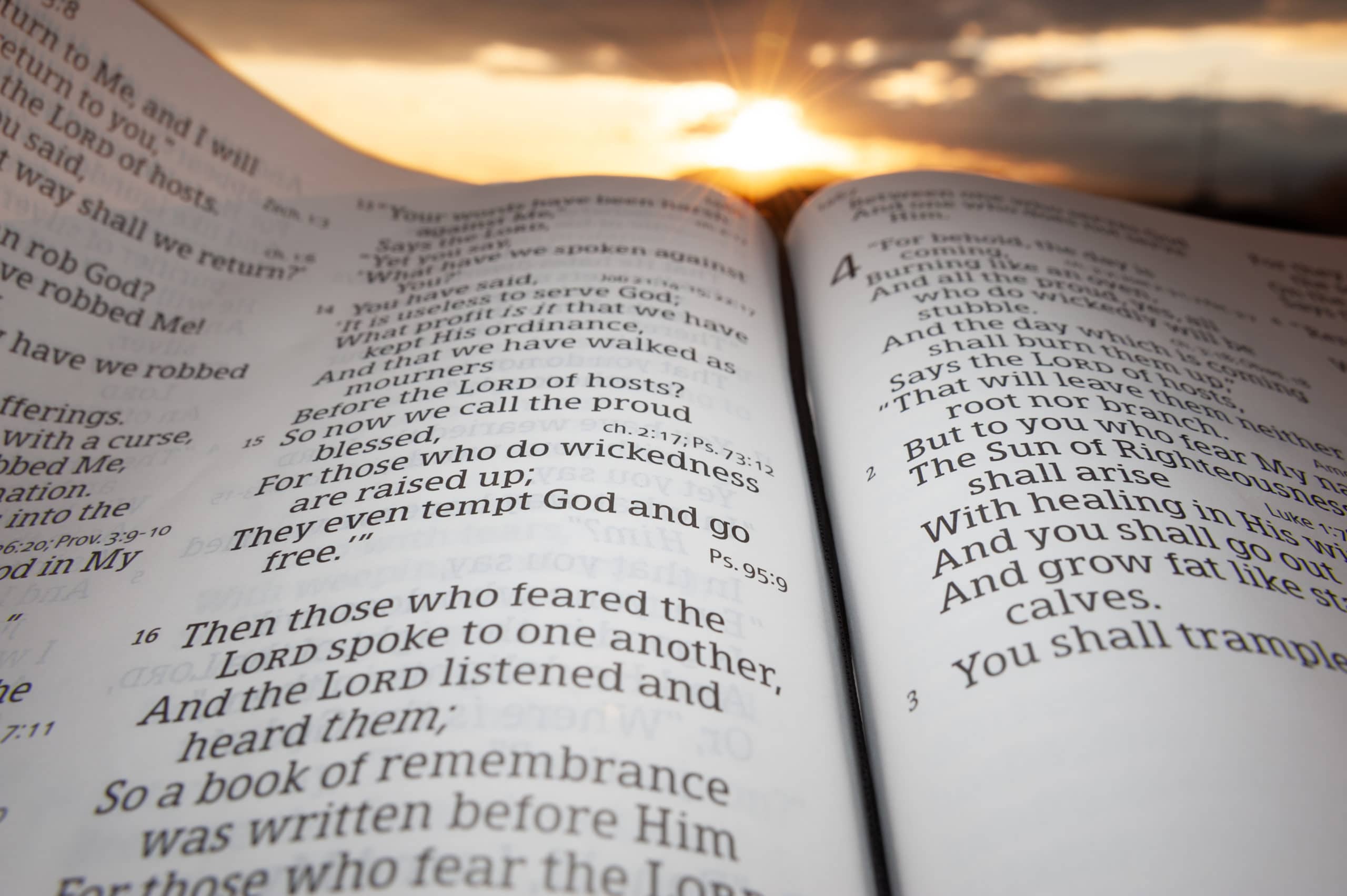 https://resources.christianquestions.com/wp-content/uploads/2021/09/16210306/prophecy-scaled.jpg
1703
2560
Becca Marten
https://resources.christianquestions.com/wp-content/uploads/2015/10/25065644/christian-questions-logo-retina.png
Becca Marten
2023-08-16 14:13:36
2023-08-04 19:18:17
What are in the seven seals of the scroll in Revelation?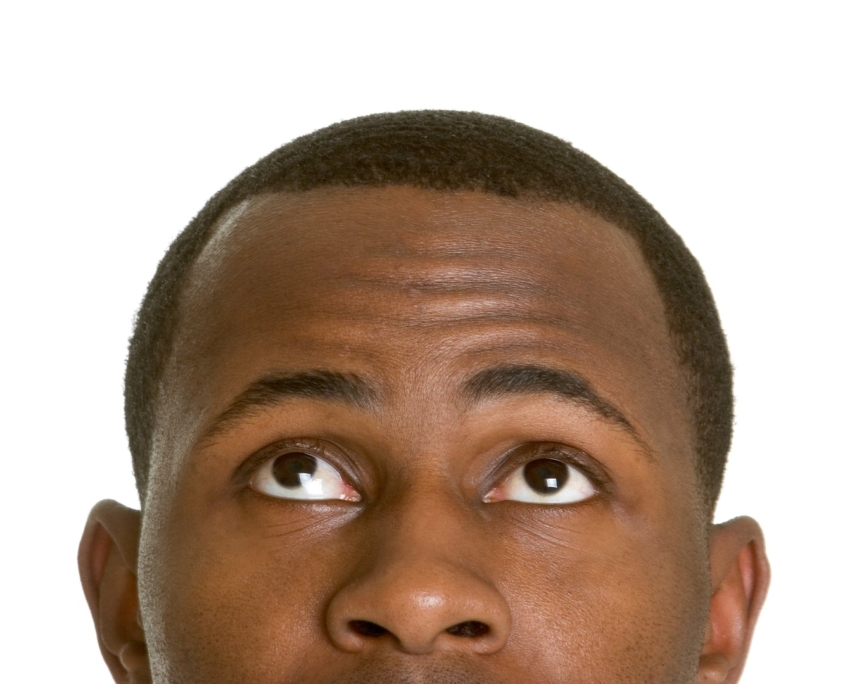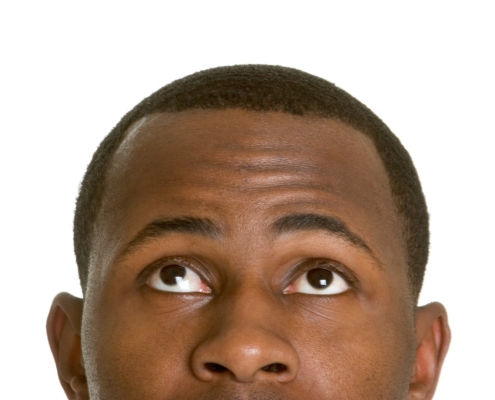 Who God hears, why He says no and how prayer works
https://resources.christianquestions.com/wp-content/uploads/2023/08/10144340/theme-1.jpg
1080
1350
Christian Questions
https://resources.christianquestions.com/wp-content/uploads/2015/10/25065644/christian-questions-logo-retina.png
Christian Questions
2023-08-14 19:40:43
2023-09-18 23:07:42
How Can I Transform My Prayer Life? (Part I)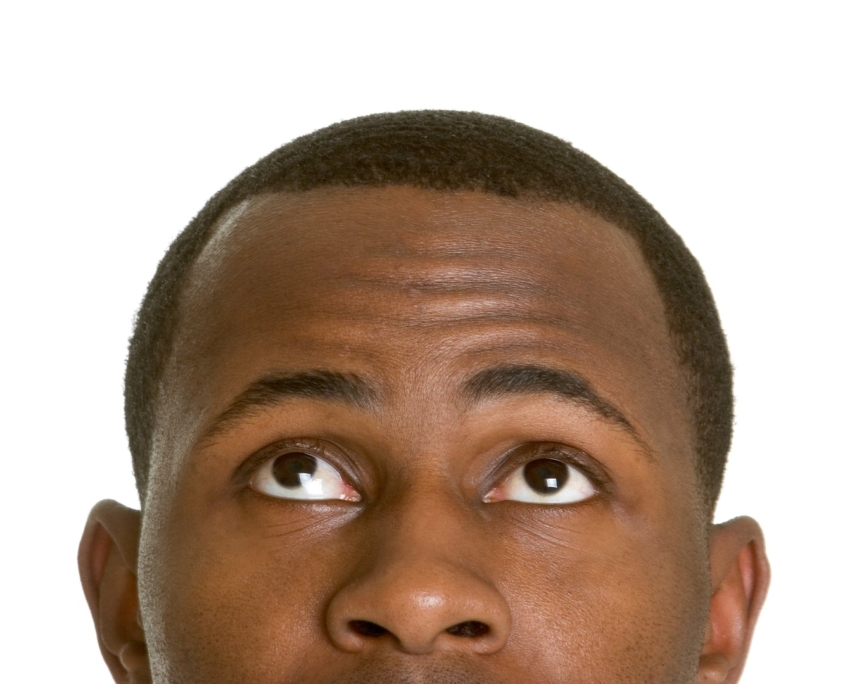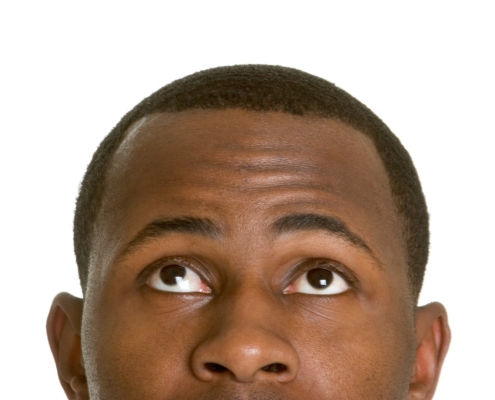 Subscribe at ChristianQuestions.com/youtube and never miss a new video!
https://resources.christianquestions.com/wp-content/uploads/2023/08/10144340/theme-1.jpg
1080
1350
Teresa Sutherland
https://resources.christianquestions.com/wp-content/uploads/2015/10/25065644/christian-questions-logo-retina.png
Teresa Sutherland